Exhibition
L'Avancée / Juliette Barthe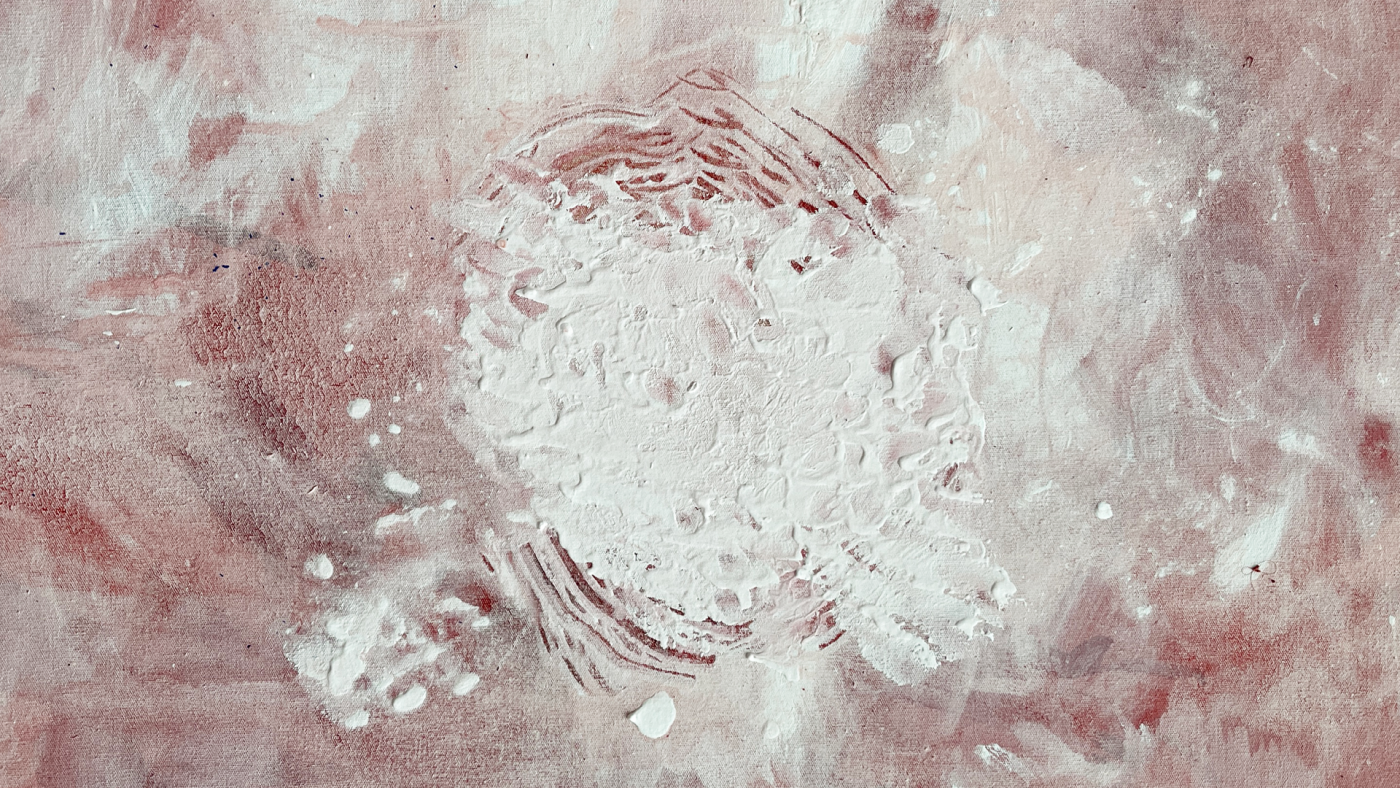 Exhibition
from 19 April to 10 June 2023
Located in the heart of the Pernod Ricard Foundation's café-library, L'Avancée is a wall dedicated to emerging artists and a way to extend the exhibition space into the living space.
In association with the École des Beaux-arts de Paris and the "exhibition professions" program, from October to July 2023, an artist is invited to occupy this gallery for two months. Each inauguration is an opportunity for a privileged exchange between the young artist and the public. Each artist benefits from professional and critical support. With this initiative, the Pernod Ricard Foundation reinforces its role in the young artistic scene in France.
"What I wished to present at the  Fondation Pernod Ricard is, first of all, a hanging proposal composed of two paintings: the smaller one is the result of a research experiment around the trace that can be left by a handprint. The second, larger, is a dialogue between real and virtual space, punctuating the exhibition space with its variations in color due to the space and time in which it is located. I bet on the interaction of the spectator who could take a picture of it with the activated flash of his phone: another image of the painting appears in reaction on his screen. The trace meets the digital and the imprint resists its absorption by the digital generated by the technological superpower.
Finally, I wanted to propose a fanzine entitled FFLINTA* created in collaboration with the artist Lucie Wahl, inspired by the exhibition Women choose Women held at the New York Cultural Center in 1973. FFLINTA* is conceived according to the sisterhood: a system of invitations, in network, revalorizing the sensitive links connecting the contributors between them in non-mixed chosen, without curatorial glance.
Juliette Barthe
Juliette Barthe, 2023, acrylic on canvas (detail), 59x54 cm. Photo © Juliette Barthe