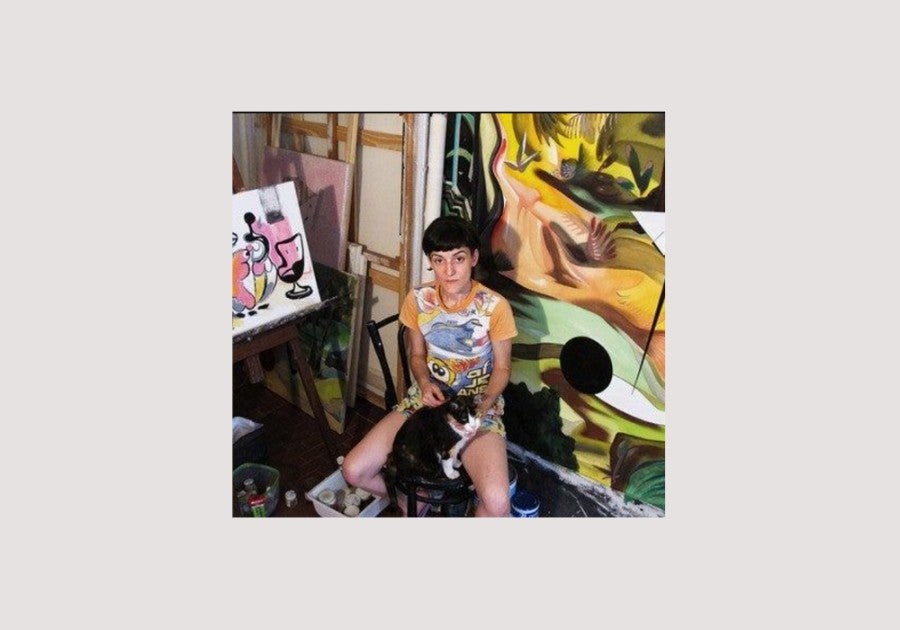 Born in 1980 in Buenos Aires, Argentina.
Lives and works in Buenos Aires.
Ad Minoliti is a painter who combines the pictorial language of geometric abstraction with the perspective of queer theory. Engaging in a diversity of formats and media from easel painting to installation, they assume painting not as a mere material practice, but rather as a visual set of ideas to approach normative categories of sexuality and biology. Throughout her work, geometrical forms and surreal landscapes serve to imagine a post-humanist setting in which feminist and gender theories can be applied to an open interpretation of painting, design, and art history.