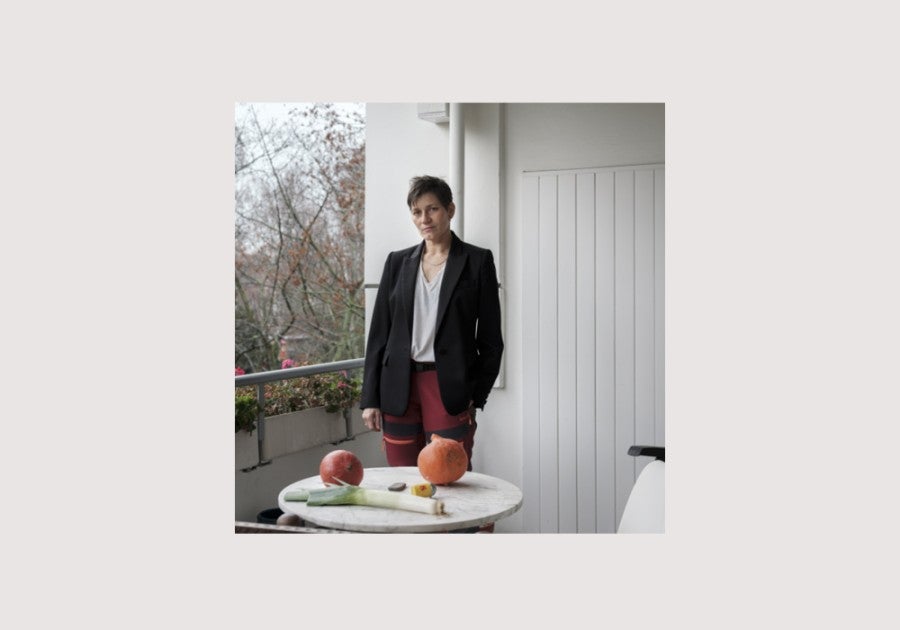 Alexandra Bircken was born in 1967 in Cologne (Germany), she lives and works in Berlin and Munich
Alexandra Bircken graduated from Central St. Martins College of Art and Design in London (BA Fashion), where she taught between 2000 and 2008. Since 2018, Alexandra Bircken is a professor at the Academy of FinenArts in Munich.
She has had several solo exhibitions, including at the Centre Régional d'Art Contemporain Occitanie / Pyrénées-Méditerranée, Sète (2022), Museum Brandhorst, Munich (2021); KINDL – Centre for Contemporary Art, Berlin (2021-22); Secession, Vienna (2019); the Centre de l'art contemporain d'Ivry, Crédac, Museum Abteiberg, Mönchengladbach (2017), as well as Kunstverein Hannover (2016) and Hepworth Museum, Wakefield (2014).
Her work has been shown in several group exhibitions, including the 58th International Art Exhibition of La Biennale di Venezia (2019); Folkwang Museum, Essen (2019); KW Institute for Contemporary Art, Berlin; the BALTIC Centre for Contemporary Art, Gateshead and the Frac Lorraine, Metz (2019-20) and the New Museum, New York (2007).
Photo : (c) Albrecht Fuchs