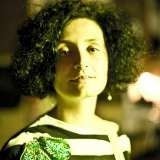 Alina Șerban (born in 1978, lives and works in Bucharest) is an
independent curator, scholar and editor. Her research focuses on post-war
experimental art and the changing status of the architectural image in the era,
alongside the complex questions involving rewriting East European art history.
She is interested in the exhibition practices of the 1960s and 1970s. She
curated The Seductiveness of the
Interval (Romanian Pavilion, Venice Biennale, 2009, and The University of
Chicago, Chicago, 2010).