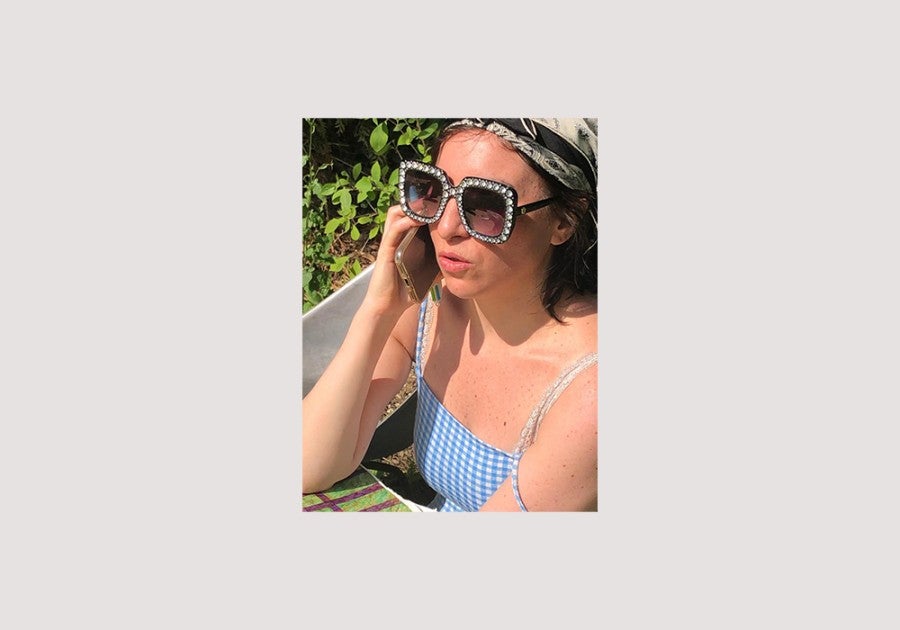 Born in 1982 in Lyon, Anne Bourse lives and works in Saint Denis.
She graduated from the Beaux-Arts in Lyon.
Of Anne Bourse's work, swirling lines and letters that look like they came out of burlesque cartoons or psychedelic frescoes invade the surface of books, clothes and papers of all kinds. Although her practice is declined in different mediums, among which painting, drawing, as well as textile or textual productions, it is above all punctuated by the continuous movement of a writing of the self. Recent exhibitions include: Galerie Édouard Manet, Gennevilliers (FR), Crèvecoeur, Paris (FR), Crédac, Ivry-sur-Seine (FR), Palais de Tokyo, Paris (FR), Scheusal, Berlin (DE), CAC Brétigny, Brétigny-sur-Orge (FR), Frac Île de France, Paris (FR),  Bremerhaven (DE).
Anne Bourse is represented by Crèvecoeur gallery in Paris.
Photo : (c) Mimosa Echard