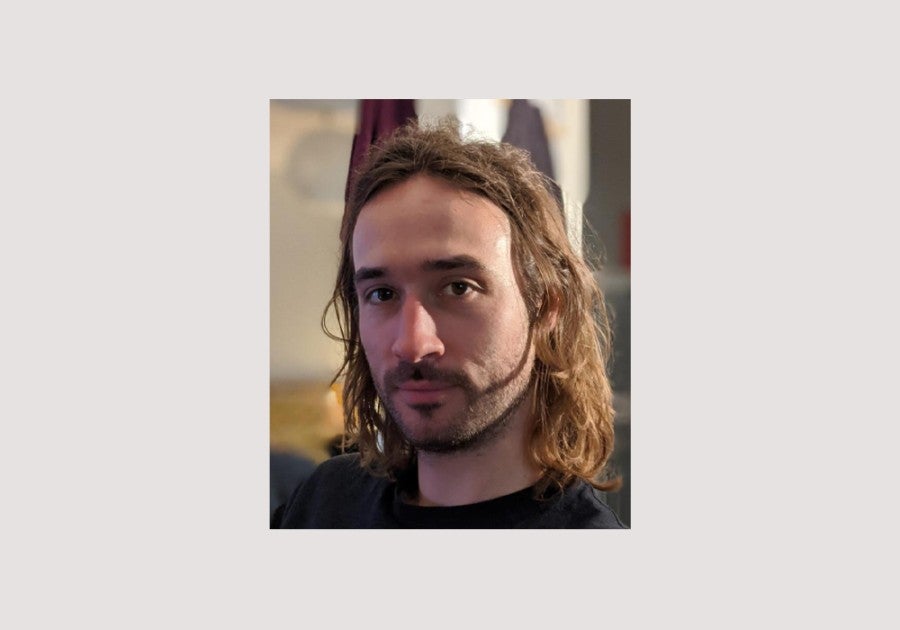 Born in 1987. Lives and works in Paris.
Arnaud Dezoteux (1987) lives and works in Paris. He graduated in 2011 from the Beaux-Arts de Paris and participated the following year in the exhibition Géographies Nomades with the video « G-COACH », which mixes improvisation and seduction coaching in a reality TV atmosphere. His projects, all have in common the use of the green inlay studio as a place for an atypical confrontation with actors. They have been shown at the Loop Art Fair in Barcelona, the Nuit Blanche Video in London, the Làzaro Galdiano Museum in Madrid, the Confort Moderne in Poitiers, the Lafayette Foundation and the Palais de Tokyo in Paris, the 221A gallery in Vancouver or the Forde gallery in Geneva.
In 2016, he conceives a solo exhibition at the Edouard Manet Gallery in Gennevilliers entitled « A Fresh Breeze Over the Mountains« , dedicated to the actor Keanu Reeves. In 2017, he completes « Miroir de Haute-Valnia« , a saga on the border between documentary and Fantasy, shot in several art centers and presented for the first time at the Centre Pompidou. In 2019, he leaves for New Mexico and begins a project to re-interpret the life of Billy the Kid, if the latter was a teenager in the 21st century.
Arnaud Dezoteux's films were screened in 2019 at the Cinéma Spoutnik in Geneva, the Festival Côté Court, Ciné 104 in Pantin, Drive-In Theater, Tinflats in Los Angeles, the Forum des Images for the Nuit Blanche 2017 (in collaboration with Treize) and Hors-Pistes Production at the Centre Pompidou, as well as for the 25th anniversary of D.C.A. at the Palais de Tokyo in Paris.
His latest solo exhibitions include : 2018, Braquage Therapy, Forde, Geneva / 2016, Sous le Soleil du Neubourg, Musée d'Art et d'Histoire d'Evreux, Evreux / 2016, L'oeil du Drone, Lycée Gilbert Martin, Le Neubourg / 2016, Brise fraîche au-dessus des montagnes, Galerie Edouard Manet, Gennevilliers / 2015, Vers le sous-bois des Aurores, Les Bains Douches, Alençon, Paris / 2013, Loop Art Fair, Hotel Las Ramblas, Barcelona / 2012, LA TACTILIA , Galerie Bendana-Pinel, Paris.