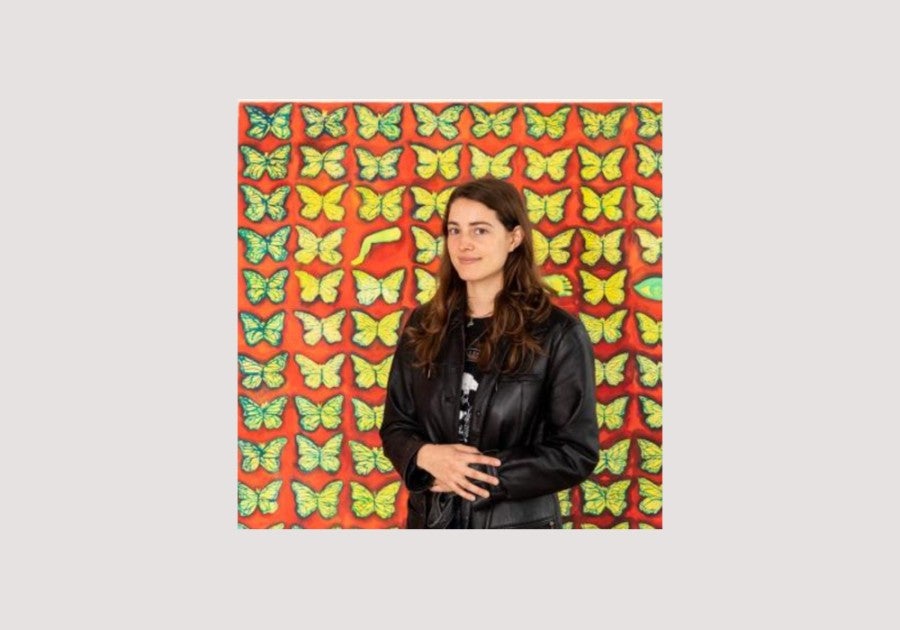 Born in 1991 in Jeddah (Saudi Arabia), she lives and works in Paris.
An Italian national, she grew up in Mexico City, Rome and Chicago. She studied at the Central St. Martin's School of Art and Design in London and at the École Nationale Supérieure des Beaux-Arts in Paris and Hunter College, New York. She has participated in group exhibitions in Europe and her work has been the subject of solo exhibitions at Exo Exo (Paris) and Studiolo Project (Milan).
Her painting draws on self-fiction, poetry and symbolic iconography. She is interested in cultural attitudes towards sexuality, bodies and the use of color as a vehicle for emotions. Cecilia Granara's painting creates territories of welcome to express suffering and anger, to revive them and to cross them in a meditative experience that summons the group and the communion. The power of the immersion in the colors thus refers to a choreography of salutary energies. They awaken the body to make it empathize with stories of imaginary sufferings populated with apparitions, deities and ghosts. If the colors express appeasement, hope, warmth and joy, they also give a collective refuge to violence, to evacuate it, using pleasure as a possible way of resistance.