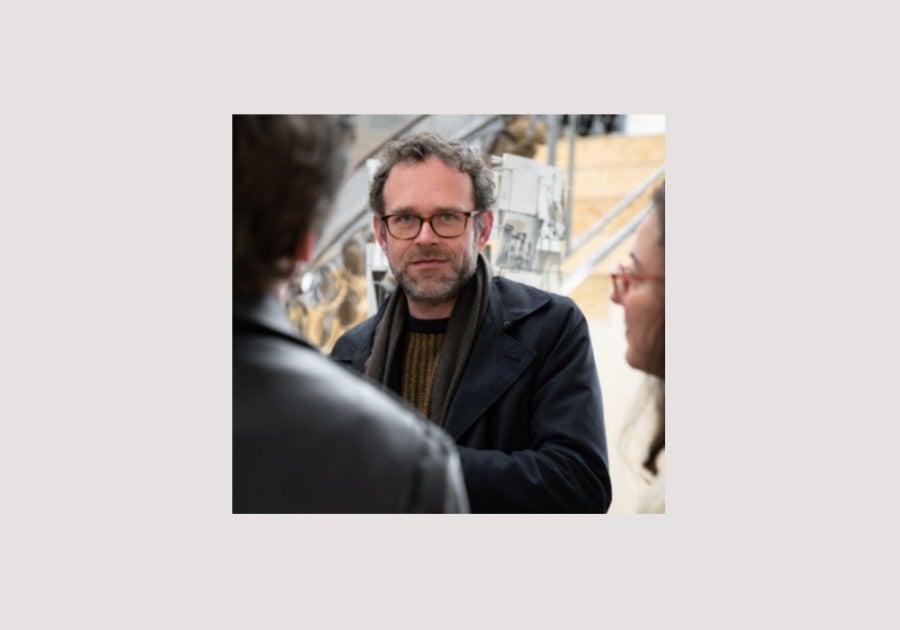 François Piron is an exhibition curator, art critic, teacher and editor. He is currently curator at the Palais de Tokyo in Paris.
He has participated in the creation of several structures for contemporary art, including Les Laboratoires d'Aubervilliers, which he co-directed between 2000 and 2006, and the independent curators' run space castillo/corrales in Paris, between 2007 and 2015. Today he co-directs the publishing house Paraguay (www.paraguaypress.com).
He was responsible until 2020 for the international post-graduate residency at the École nationale supérieure des beaux-arts de Lyon, where he taught from 2002. He is currently in charge of an ephemeral program for graduates of the Paris-Cergy School of Fine Arts.
His curatorial work focuses in particular on the relationship between art and literature, but also between art, history and social sciences, with a view to making marginalized areas of culture visible, with a political aim of questioning the role of institutions.
In 2021, he produced the exhibition Absalon Absalon at the IVAM in Valence and at the Capc in Bordeaux, the exhibition Sarah Maldoror : cinéma tricontinental at the Palais de Tokyo, and he published a book, Contre-Vents, on the history of social, identity and ecological struggles in Brittany, from the peasant struggles of the 1970s to the ZAD of Notre-Dame-des-Landes. In 2022, he published a book of interviews with the philosopher Sylvère Lotringer, founder of the publishing house Semiotext(e) in New York, who died in 2021, and held his third exhibition in Lima with Joëlle de La Casinière, in order to present the films, collages and photographs that she made in Peru during the 1970s.
In 2023, with the complicity of Elisabeth Lebovici, he is preparing a vast exhibition at the Palais de Tokyo on the intersection between artistic practices and the AIDS epidemic, adapted from his book Ce que le sida m'a fait.