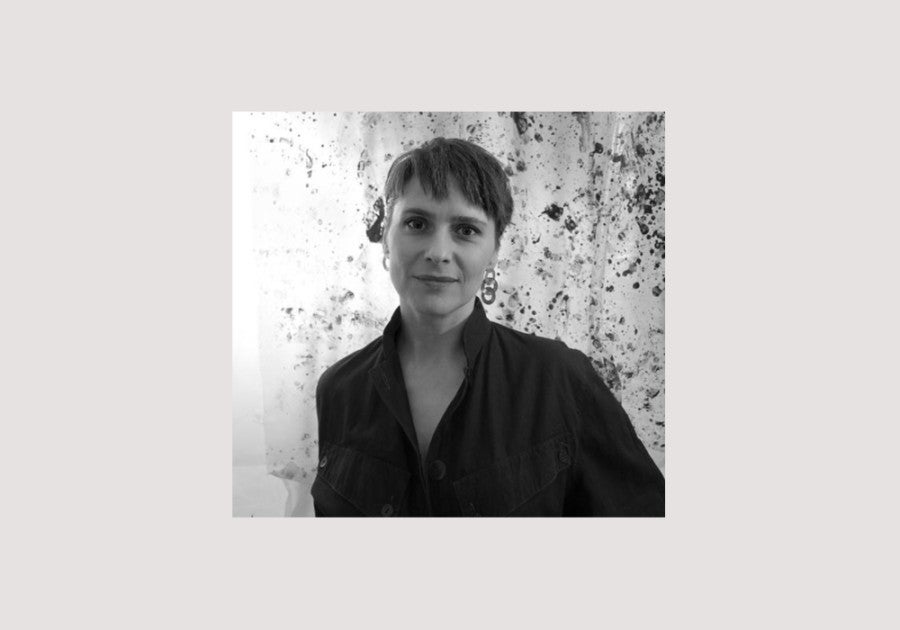 Born in Poland in 1977, Jagna Ciuchta lives and works in Paris. After graduating from the Academy of Fine Arts in Poznań in 2001, she defended her practical PhD within the SACRe/ENS/PSL doctoral program at the Beaux-Arts de Paris, entitled "Expositions: je dilaté, images liquides et plantes carnivores," in 2019.
According to Maud Jacquin, "Jagna Ciuchta's invitations to other artists make up a practice in itself that she has been developing since 2010. Taking the form of collective exhibitions, her work offers a vehicle for affective and aesthetic connections while she questions her own relation to institutions and to the environment in which she operates. Her propositions stage the confusion between reality and fantasy, interior and exterior spaces, the self and otherness, through a form of radical hospitality. Incorporating works into her own scenographies, Jagna Ciuchta disappears behind the figure of the curator (she talks about "naive curating"), playing with the margins of the inviting institution. Her hospitality, laden with a degree of eroticism, instigates a kind of self-erasure, a sense of continuous shifts and formal instability. Indeed, she constantly modifies her apparatuses, rearranging the works on display and radically remodels her scenography, which follows its own pace from beginning to end. From another point of view, however, as evidenced by the strong physical presence of her configuration, her guest artists are contained within and assimilated into—if not digested by—her composition. There, emerges all the power of the artist, who is freer than any curator to make arbitrary choices, to recreate other systems of values, to act differently, fully aware of the reciprocal threats of cannibalization intrinsic to inviting or desiring the other. Jagna Ciuchta's work exists in the tension between these two polarities." 
 
Jagna Ciuchta has recently exhibited in Lafayette Anticipations (2020); La Friche Belle de Mai, Marseille; Galerie Édouard-Manet, Gennevilliers; Moly-Sabata, Sablons (2019); Cneai (2017); La Galerie, centre d'art contemporain de Noisy-le-Sec; Frac Champagne-Ardenne; The James Gallery, CUNY, New York City; Villa du Parc, Annemasse; Occidental Temporary, Villejuif (2016); and in the Krčsky forest near Prague (2017).