Jakob Schillinger
Curator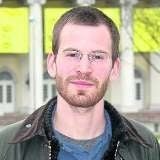 Jakob Schillinger (lives and works in Berlin) is a critic and curator.
He co-curated the citywide survey based in Berlin, 2011, and was Dean of
the School for Worldly Companions at dOCUMENTA (13), 2012. He was also
curator of Ludlow 38 in New York, and of Neue Kunst in Hamburg. He is currently
a PhD candidate in art history at Princeton University. Schillinger is a
frequent contributor to Artforum and has contributed to numerous
exhibition catalogues and journals, including Flash Art International, Mousse,
October, and Texte zur Kunst.