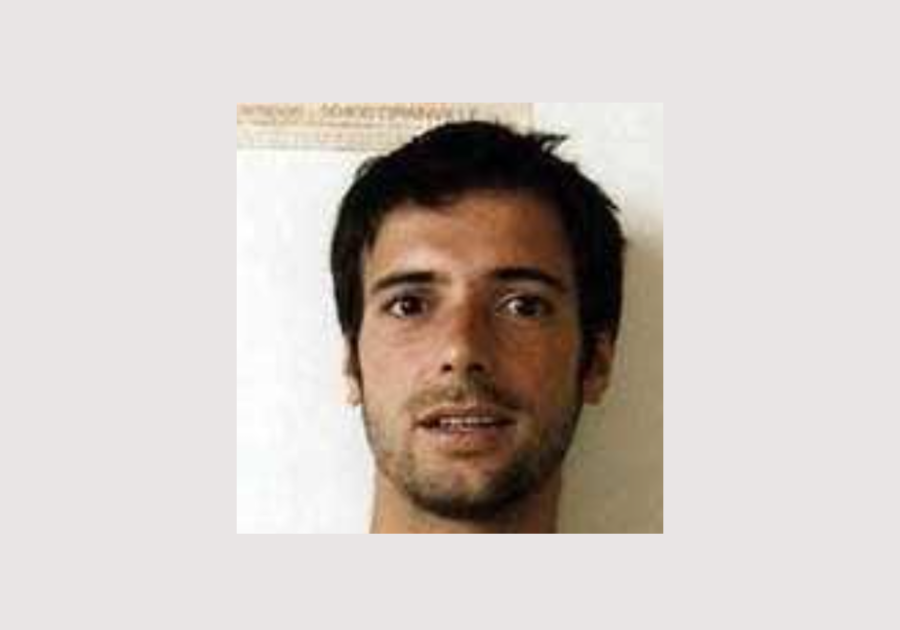 Represented by Jérôme Poggi gallery, Paris.
Graduated from Ecole des Beaux-Arts of Montpellier.
PAST EXHIBITIONS
2016
De leurs temps V, IAC, Villeurbanne (FR). Curators: Nathalie Ergino et Magalie Meunier.
Attempting to fly as good as flying, Mosquito Coast Factory, Campbon (FR). Curators: Tripode & Benoît-Marie Moriceau.
Les Fragments de l'amour, CAC La Traverse, Alfortville (FR). Curators: Léa Bismuth.
2015
End of residency exhibition at Ateliers des Arques (FR). Curators: Caroline Bissière et Jean-Paul Blanchet.
Michelangelo Antonioni, exhibiton and retrospective at Cinémathèque Française, Paris (FR). Curators: Dominique Païni et Matthieu Orléan.
2014
The Yvonne Rainer Project, Lives of Performance, La ferme du Buisson, Noisiel (FR). Curators: Julie Pellegrin et Chantal Pontbriand.
A Guest Without A Host Is A Ghost, Institut Français au Caire (EG). Curators: Beirut, Cairo.
Seymour, CEAAC of Strasbourg (FR). Curators: Yoann Gourmel et Élodie Royer.
Corpusculum Flotans, solo show, Jérôme Poggi gallery, Paris (FR).
2013
Clos Quand Apparu, Carré d'Art de Nîmes (FR). Curators: Jean-Marc Prévost
Le paravent de Salses, CEAAC, Strasbourg (FR). Curator: Vincent Romagny.
La Méthode des Lieux, Maison Populaire, Montreuil (FR). Curators: Anne-Lou Vicente, Raphaël Brunel et Antoine Marchand.
De Leur Temps IV, Hangar à Bananes, Nantes (FR). Curators: Blandine Chavanne et Alice Fleury.
Pensé(z) Cinéma, Centre d'Art Contemporain de Meymac (FR). Curator: Caroline Bissière.
How High The Moon?, solo show, Jérôme Poggi gallery, Paris (FR).
Sociétés Secrètes, FRAC Haute Normandie (FR). Curators: Mathilde Legendre et Véronique Souben.
La Quatrième Dimension, MAMAC, Nice (FR). Curators: Gilbert Perlein.
2012
The Human Board, Centre Photographique d'Ile-de-France (FR). Curator: Michel François.
Hapax Legomena, Mercer Union, Toronto (CA). Curators: Yoann Gourmel et Élodie Royer.
Rien Ne Bouge, solo show at Jérôme Poggi gallery (FR).
Les Établis, Centre Régional d'Art Contemporain de Sète (FR). Curator: Judicaël Lavrador
Les Analogies Aléatoires, Le Grand Quevilly (FR). Curator: Karen Tanguy
Du Monde Clos À L'Univers Infini, Le Quartier, Quimper (FR). Curator: Marc Bembekoff
2011
Le Sentiment des Choses, Paris (FR). Curators: Yoann Gourmel et Élodie Royer
Livret III, Motive Gallery, Amsterdam (NL). Curator: IrmaVep.
Impression Soleil, Saint-Denis (FR). Curator: Stéphanie Cottin
Video, Vidi, Visum, collective exhibition, Jérôme Poggi gallery, Paris (FR).
2010
Hermes Und Der Pfau, Stuttgart (DE). Curators: Yoann Gourmel & Élodie Royer.
Neighbors, French Institute, London (UK). Curator: Pascale Cassagnau.
Séance Catalogue, South London Gallery (UK). Curator: Florence Ostende.
Les Interlocuteurs, École des beaux-arts de Toulouse (FR). Curator: Mathilde Villeneuve.
The Crystal Hypothesis, GAMeC, Bergamo, (IT). Curators: Yoann Gourmel & Élodie Royer.
Vidéo Club, Paris (FR). Curators: Stéphanie Cottin et Bernard Guégan.
Des Mondes Possibles, Centre d'Art de Nijny, (RU). Curators: Elena Belova et Jean Marc Prévost.
Cinémas, cinéma. Cinéma Le Lux, Caen (FR). Curators: Pascale Cassagnau.
2009
Deux fois la même ville, Nevers (FR). Curator: Géraldine Longueville.
Les Feuilles, Palais de Tokyo, Paris (FR). Curators: Élodie Royer & Yoann Gourmel.
Vidéo Club #1, Paris (FR). Curators: Stéphanie Cottin et Bernard Guégan.
2008
L'homme est un enfant né à minuit : quand il voit le soleil, il croit qu'hier n'a jamais existé, La Vitrine, Paris (FR). Curator: Géraldine Longueville
L'Anomalie d'Ararat, Irma Vep Lab, Châtillon sur Marne (FR). Curators: Élodie Royer & Yoann Gourmel.
La Promesse de l'Écran, Paris (FR). Curator: Pierre Leguillon.
Katamari, 220 Jours, Paris (FR). Curators: Élodie Royer & Yoann Gourmel.
La Promesse de l'Écran, CAPC Bordeaux (FR). Curator: Pierre Leguillon.
Rien n'aura eu lieu que le lieu, excepté peut-être une constellation, 220 jours, Paris (FR). Curators: Élodie Royer & Yoann Gourmel.
2007
Voir La Nuit, Arles (FR). Curator: Émeline Girault.
2006
One Night Stand #0, Berlin (DE). Curator: Emanuele Guidi
City Scape, Shake & Bake, Les Chantiers Boîte Noire, Montpellier (FR). Curator: Christian Laune
Retour de Naples, espaceculture, Marseille (FR). Curator: Dominique Théveno.

2005
Julien Audebert, Mark Geffriaud et Julien Crépieux, Vasistas Galerie, Montpellier (FR). Curator: Jean-Paul Guarino
Autant de Mathématiques que de Petites Filles, Galerie Aperto, Montpellier (FR). Curator: Patrick Perry
Biennale des Jeunes Créateurs de la Méditerrannée, Naples (IT). Curator: Dominique Thévenot
2004
Royal Wedding, MAMCO, Genève (CH) Curators: Katia Anguelova, Julien Blanpied, Albane Duvilier, Thierry Leviez, Guillaume Mansart et Clément Nouet