Madeleine Roger-Lacan
Artist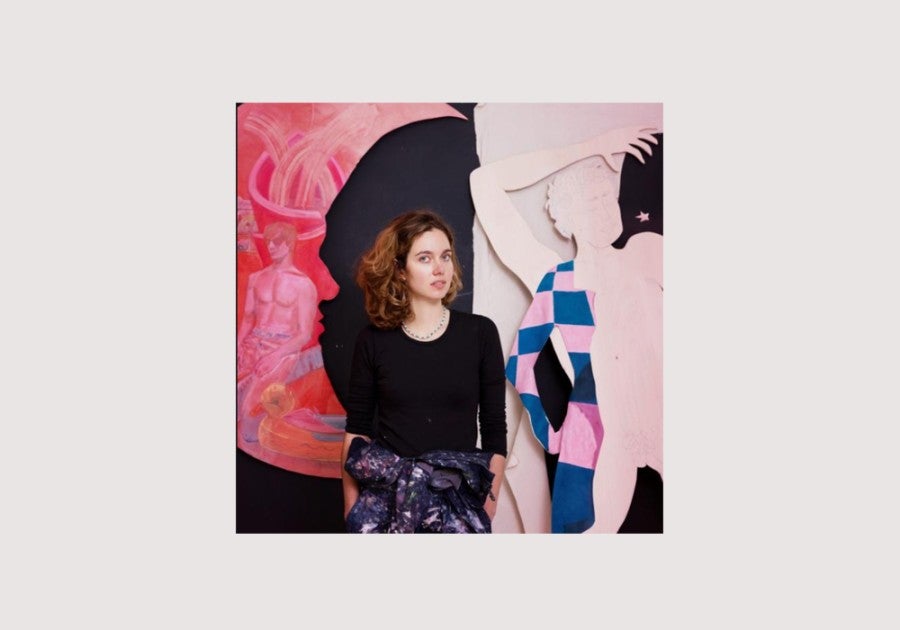 Born in 1993 in Paris, she lives and works in Paris.
Madeleine Roger-Lacan is a graduate of the École nationale supérieure des Beaux-Arts in Paris and the Slade School of Fine arts in London. Her work has been shown in group exhibitions in Paris, London, Berlin, Leipzig and New York, including in 2019 at the Matisse Museum in Nice curated by Dominique Païni, at the Salon de Montrouge and at the Prix Marin.
A phantasmagorical universe unfolds in the figurative paintings of Madeleine Roger-Lacan. Self-portraits and intimate portraits mingle with dreamlike landscapes and objects from contemporary popular culture. The painting plays with all its possibilities: it takes multiple forms, is assembled and cut. The strange works question the outside view – ancient and modern myths are mixed with a theatrical narrative of the artist's sentimental life – and invite us to dive freely into our own reveries.