Marcos Avila Forero
Artist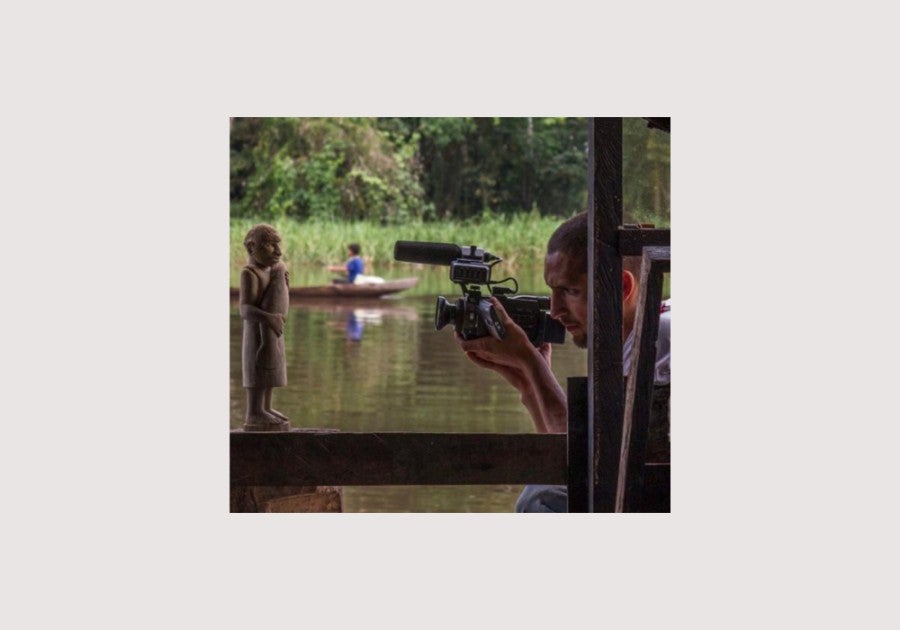 For Marcos, supporting social organisations is essential for testing the coherence and relevance of the project (and the work), which would be meaningless without a dialogue-based approach that makes it possible to determine if the work's contribution responds to local interests. Thus he makes a particular distinction between "work", the formalised result, and "project", linked to aims of collaboration with the community, of empathetic understanding, based on principles, and consistent with their demands.
Extracted from Complice et témoin : l'art comme prétexte à la collaboration et à la rencontre by Miguel Ángel Sánchez. Published in the catalogue Desde las Montañas.
In 2011, he spent time in the Amazon with members of the Cocama community to create the work A Tarapoto – un Manati. For this work, he won the Prix de Multimédia (Prix des Fondations, ENSBA Paris). In 2012, he went to the Algeria-Morocco border and collaborated with illegal migrants to create Cayuco. In 2013, after receiving the Prix Découverte des Amis du Palais de Tokyo, he travelled to Colombia, where he worked with populations displaced by the armed conflict in a shantytown called Suratoque. He then created an eponymous work and exhibition at the Palais de Tokyo. In 2014 he won a LOOP Award. His work Atrato, created in one of the epicentres of the Colombian armed conflict, was exhibited at the 57th Venice Biennale. In 2015, he created Estenopeicas Rurales with an organisation of rural victims of political genocide. In 2016, he managed to reach a FARC guerrilla camp and created the work Desde Las Montañas. After three years of interviews with more than thirty social organisations throughout Colombia, in 2018 he created La Lumière des Balles – l'Obscurité de l'oubli, a documentary on the armed conflict and the peace process. In the meantime, he participated in group exhibitions at the Musée national de l'histoire de l'immigration, MAC VAL, Les Abattoirs, Museo Nazionale della Montagna in Turin, Museo de Arte Miguel Urrutia in Bogotá, and solo exhibitions at Le Grand Café – centre d'art contemporain, Pori Art Museum and Kyoto Art Center. In 2019 he became the vice-president of the organisation Citoyennetés Pour La Paix.
His installation has been created in collaboration with Kyoto Art Center (KAC).