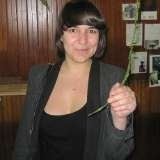 Margarida Mendes (lives and works in Lisbon) has directed the project
space The Barber Shop in Lisbon, where she hosts a programme of seminars and
residencies dedicated to artistic and philosophical research, since 2009. Her
research – which focus on the overlap between cybernetics, the sciences and
experimental film – explores the dynamic transformations of materialism and
their impact on societal structures and cultural production. She has curated
projects in various European institutions, among them CAC Vilnius, Flat Time
House, KIM? Contemporary Art Center, Spike Island Centre of Contemporary Art
& Design, Museu de Serralves. She is co-programmer at WATERFALLS.