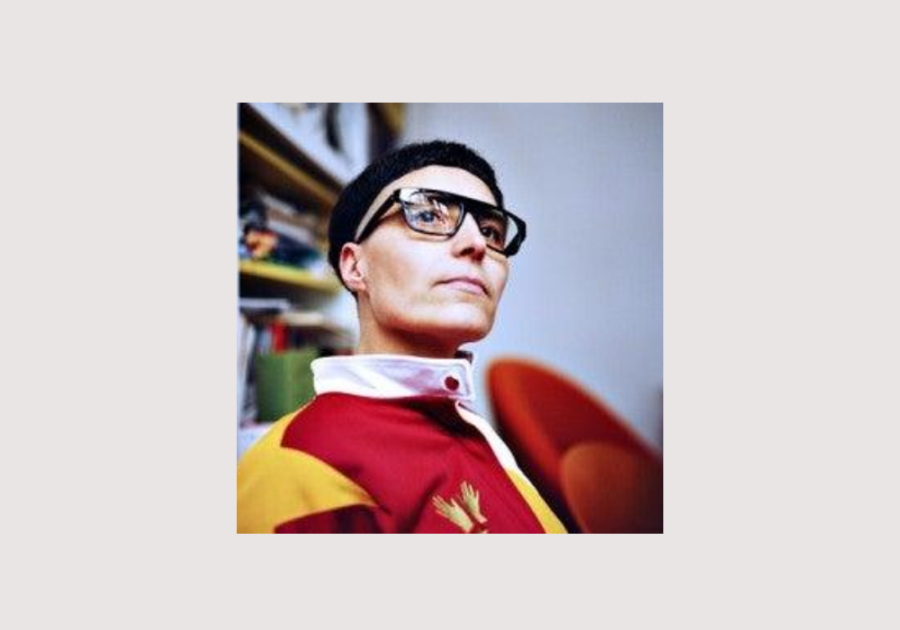 matali crasset is an industrial designer by education. In the early 2000s, she created her own structure, matali crasset productions. It is in Belleville, in the heart of a popular Parisian district, in an old printing house rehabilitated in residences and small gardens, that she installed her studio, adjoining her house.
matali crasset sees design as research. She works from an off-centre posture that allows her both to interfere with daily life and to plan scenarios for the future. Her methodology is made of observations of ordinary practices and questioning of the usual principles of organization. Like her emblematic object, the hospitality column « When Jim goes up to Paris », she invents new rituals based on a fine observation of usage. With an expert and always new glance on the world, she questions the evidence of codes to better escape them. Her work consists then in seeking new typologies and in formulating new logics of life. She defines this research as a gentle accompaniment towards the contemporary.
Her areas of intervention are multiple, always linked to encounters. She collaborates with various actors, as well the craftsman who wishes to evolve his practice as a private individual in search of a new scenario of domestic life, as well as the industrialist ready to experiment (Ikea) as the hotelier who wants to develop a new concept (Hi Hotel in Nice or Dar Hi in Nefta), both the small rural commune (Le Blé en Herbe de Trébédan) which seeks to enhance its cultural and social dynamism and the museum which wishes to transform itself (SM's in s'Hertogenbosch in the Netherlands). She brings together universes that are usually quite distinct, from crafts to contemporary art (Vent des Forêts), from the textile industry to fair trade, realizing scenography, furniture, architecture, graphic design projects, collaborations with artists (Peter Halley), with young furniture publishing companies, with municipalities (Bibliothèque de Genève, Ville d'Istres…) and communities…
This experience acquired over the years now enables her to engage in increasingly participatory projects, both at the local and global levels, in rural and urban areas. Through encounters, creative workshops, reflections and common desires, she works with different project leaders, all of whom are convinced that collective dynamics generate plausible scenarios of social ties.
It is finally around the question of living together that fictions, stories and the meaning of matali's work are organized.
Rizzoli Publishing has published a monograph retracing his career.