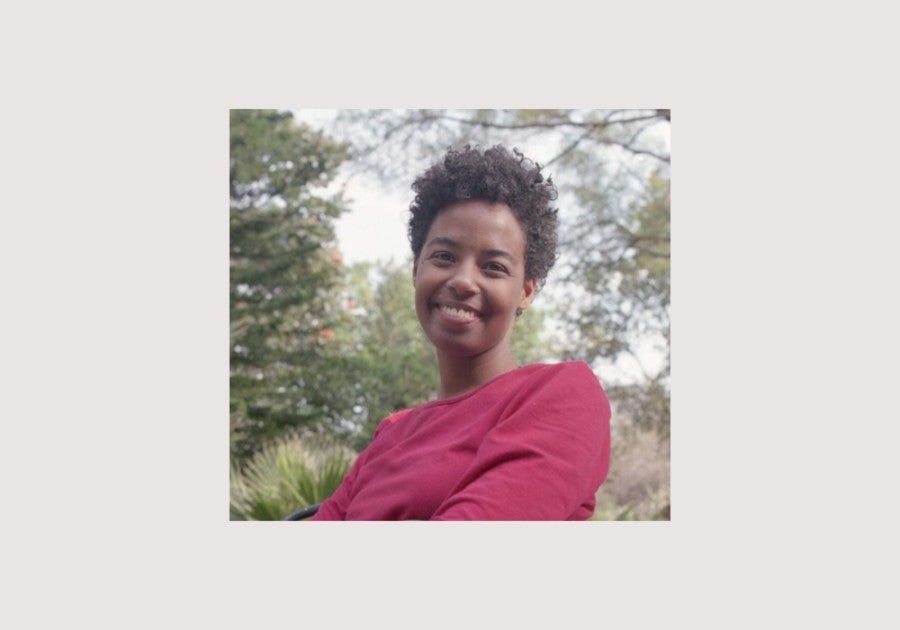 Lives and works in Mexico City (Mexico) and Saint-Claude (Guadeloupe).
Minia Biabiany was born in Guadeloupe in 1988. She lives and works in Mexico City (Mexico) and Saint-Claude (Guadeloupe).
Minia Biabiany is a visual artist and independent researcher in education. The relationship to place and story pervades the questions she considers in sensitive videos and installations using a poetics of forms made up of links between objects, plants, diverted symbolic representations and body movements. She examines weaving and braiding as models for rethinking structures of narrative, language and colonialism both present and past. Minia Biabiany conducts her research linked to education in the Caribbean with Doukou, an educational and artistic experimentation platform exploring concepts of Caribbean authors through the body and perception.
Her recent exhibitions include: Prospectif cinéma 2020 in the context of the exhibition Global(e) Resistance, Centre Pompidou, Paris (France) / 2020; Spoiled Waters Spilled, CCN Ballet National de Marseille, Manifesta 13 (France) / 2020; Traits d'union.s, Manifesta 13, Marseille (France) / 2020; One month before being known in that island, Caribbean Art Initiative, KBH.G, Basel (Switzerland) / 2020; Musa Nuit , La Verrière de la Fondation d'entreprise Hermès, Brussels (Belgium) / 2020; Paroles de Lieux, Les Tanneries, Amilly (France) / 2020, J'ai tué le papillon dans mon oreille, MAGASIN des horizons, Grenoble (France) / 2019; Le jour des esprits est notre nuit, CRAC Alsace, Altkirch (France).