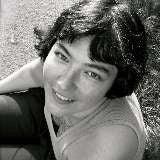 Övül Durmusoglu (lives and works in Germany and in Turkey) is a curator
and writer. She is interested in language, translation, music and cinema. In
2007 she was awarded the Premio Lorenzo Bonaldi Young Curators Award for her Data
Recovery project at GAMeC, Bergamo, and in 2010 she received a Rave
Scholarship to work on a collaborative project of the Institute for Foreign
Cultural Relations, Stuttgart and the Akademie Schloss Solitude, Stuttgart.
Recently she has been a Goethe Institut fellow at Maybe Education and Public
Programs curator of dOCUMENTA (13)
and organized the programs What is Thinking? Or a Taste That Hates
Itself.