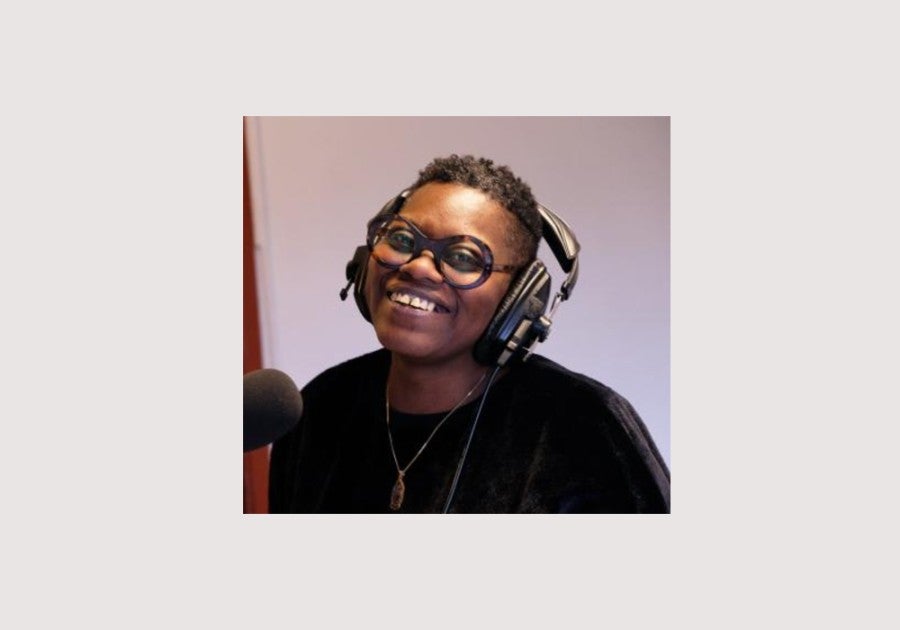 Rokia Bamba realized only belatedly that she wasn't only a good radio DJ but that she could also make people dance. She particularly likes to mix at socially engaged parties. Expect groovy hip-hop, African rhythms, house and techno.
Since she picked up her headphones again, Rokia Bamba's star is rising quickly in Brussels and Paris. She is not DJ-ing in just any circuit, but picks out the activist circles of Afropunk, La Colonie, Massimadi – where she curates the whole DJ-programming – and the New Afro- Ke-Pon' festival of which she will be curating the first Belgian edition in 2022.
She has a unique and daring style, mixing a-cappella with groove and punk and many more genres, a style she developed over the many years since she first co-founded Full Mix at Radio Campus, one of the first HipHop, R&B and Funk radio shows (1992). She has been a radio-maker since the age of 12, then a presenter for the African Diaspora Brussels' Radio Campus show « Sous l'Arbre à Palabres » (1989).
Her sound exploration has also deepened through art and theater. She draws her inspiration from sound archives and immerses visitors / spectators in an unexpected sensory experience.