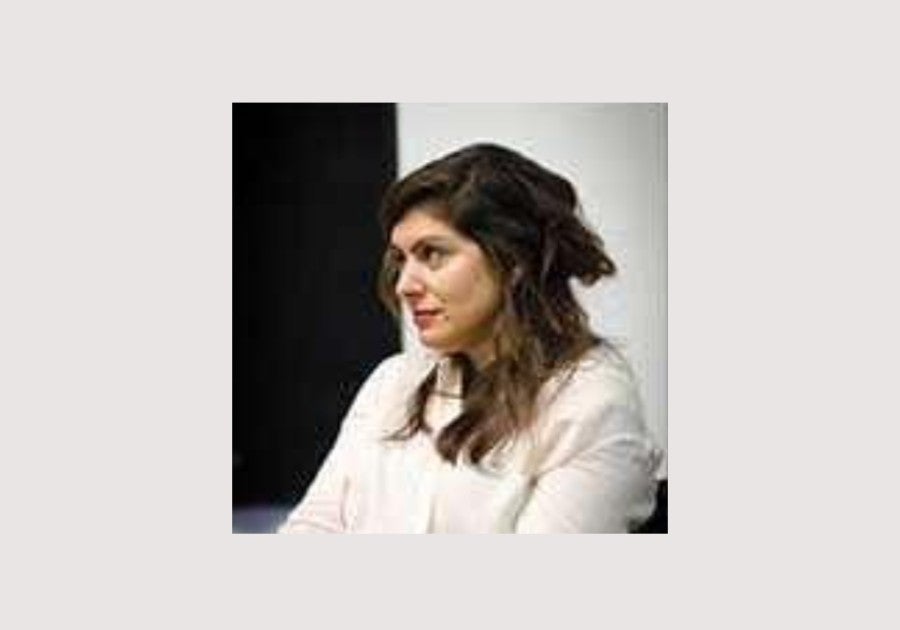 « Rosa Barba's work is a subtle interrogation into and co–‐option of industrial cinema–‐as ‐subject, via various kinds of what might be understood as "stagings"—of "the local," the non–‐actor, gesture, genre, information, expertise and authority, the mundane—and removals from a social realism within which they were observed, and which qualifies them as components of the work, to be framed, redesigned, represented. The effect of which her work contests and recasts truth and fiction, myth and reality, metaphor and material to a disorientating degree, which ultimately extends into a conceptual practice that also recasts the viewer's own staging as an act of radical and exhilarating reversal – from being the receiver of an image (a subject of control) to being in and amongst its engine room/s, looking out. »
—Ian White, 2011
 
Questions of composition, physicality of form and plasticity continue to play an important role in the perception of Rosa Barba's work.
Her interest on how film articulates space places the work and the viewer in a new relationship. It is written through the subject matter of her films, each a topographic study of modernity's unconscious: remote deserts inscribed with geometric secrets; electronic soundscapes where rhythms, pulses and drones coalesce and dissipate; where images are interlaced with screens of text and the spoken words of artists, poets, geographers. These are spaces of memory and uncertainty, more legible as reassuring myth than the unstable reality they represent.
Her longer film works are situated between experimental documentary and fictional narrative, and are indeterminately situated in time. They often focus on natural landscapes and man–‐made interventions into the environment and probe into the relationship of historical record, personal anecdote, and filmic representation.
She interrogates the industry of cinema with respect to various forms of staging, such as gesture, genre, Information and documents, taking them out of the context in which they are normally seen and reshaping and representing them anew.
Barba studied at the Academy of Media Arts Cologne and the Rijksakademie van Beeldende Kunsten in Amsterdam.
During the last few years, Rosa Barba has had solo exhibitions at the Albertinum in Dresden, Germany (2015); MIT List Visual Arts Center, Cambridge MA, USA (2015); CAC (Contemporary Art Center), Vilnius,Lithuania (2014); MAXXI (Museo Nazionale delle Arti del XXI secolo), Rome (2014); Turner Contemporary, Margate, UK (2013); Bergen Kunsthall,Norway (2013); Cornerhouse, Manchester, UK (2013); MUSAC (Museo de Arte Contemporáneo de Castilla y León), León, Spain (2013), Jeu de Paume, Paris (2012); Kunsthaus Zürich, Switzerland (2012); Marfa Book Company, Marfa, Texas (2012); the Contemporary Art Museum St. Louis, Missouri (2012) and Tate Modern, London (2010).
She has participated in many group exhibitions, including Centre Pompidou, Metz, France (2016), MASS MoCA, North Adams, (2014–2015); Akademie der Künste, Berlin (2014); Kunstmuseum Liechtenstein, Vaduz, Switzerland (2014); Louisiana Museum of Modern Art, Humlebæk, Denmark (2012); WIELS Contemporary Art Centre, Brussels (2013); Museo Nacional Centro de Arte Reina Sofia, Madrid (2010); Museum of Contemporary Art, Chicago (2008); 8th Berlin Biennale for Contemporary Art, Museum Dahlem (2014); International Triennial of New Media Art, Beijing, China (2014); 19th Biennale of Sydney (2014); Performa, New York City, (2013), International Biennial of Contemporary Art of Cartagena de Indias, Colombia (2014); Liverpool Biennale (2010); 53rd and the 56th Biennale di Venezia: Making Worlds (2009; curated by Daniel Birnbaum) and All the World's Futures (2015; curated by Okwui Enwezor).
Her films have been shown in film festival worldwide.
In 2015 Rosa Barba was awarded the 46th PIAC, International Prize for Contemporary Art, Fondation Prince Pierre de Monaco, and the NEW:VISION Award, CPH:DOX, Copenhagen.
Her work has been widely published, amongst others in the monographic books Rosa Barba: White Is an Image (2011), Rosa Barba: Time as Perspective (2013), both published by Hatje Cantz; Rosa Barba: In Conversation With (2011; Mousse Publishing) and Rosa Barba: The Color Out of Space (2016; published by Dancing Foxes Press).
Barba's work is represented in numerous international collections, including Collezione MAXXI Arte, Rome, Italy; Collezione FRAC Piemonte, Vercelli, Italy; Hamburger Bahnhof–Museum für Gegenwart, Berlin; Lemaître Collection, London; Louisiana Museum Of Modern Art, Humlebæk, Denmark; Museo di arte moderna e contemporanea di Trento e Rovereto, Italy; Museo Centro de Arte Reina Sofía, Madrid; Kunsthaus Zürich; MACBA (Museu d'Art Contemporani de Barcelona); MAMbo (Museo d'Art Moderna di Bologna); Sammlung zeitgenössischer Kunst der Bundesrepublik Deutschland, Germany; Fundación Jumex Arte Contemporáneo, Mexico City and Tate Modern, London.