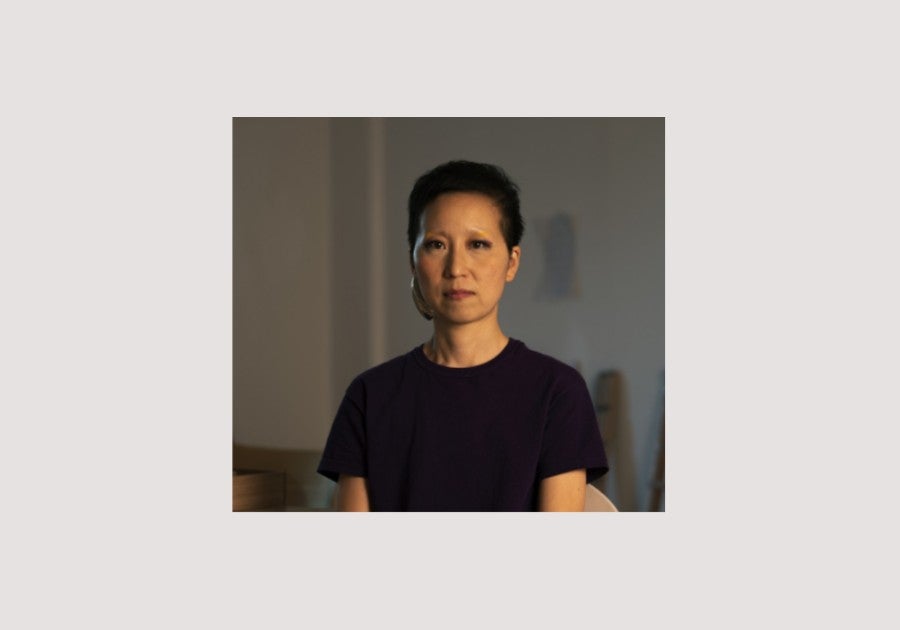 Born in 1972 in Seoul, South Korea.
Lives and works in Bagnolet, France.
Seulgi Lee has always been attracted by the absurd, radicality and risk, which intrinsically generates a form of humor as resistance. Attentive to what surrounds us, she asks questions about the birth of language of language by proposing a collaboration with artisans in the broadest sense.
Parisian since 1992, former student of Jean-Luc Vilmouth at the end of the 90s at the Beaux-Arts de Paris, co-founder of PARIS PROJECT ROOM, she was nominated for Prix Fondation Ricard in 2003. In 2020, she is a laureate of the Korea Artist Prize, and in 2023, she is preparing a research project at the project at Villa Kujoyama in Kyoto, related to a women's song. Her work is represented by Jousse Entreprise Gallery in Paris and Hyundai Gallery in Seoul. She also had a solo exhibition at Gallery Mendes Wood DM in 2022.
We can mention 3 projects that the artist has developed, a blanket project in collaboration with the Nubi quilters in Korea where a proverb is hidden in a geometric composition, sewn line by line, then the basket project with a cooperative of basket weavers in a remote village in Mexico in Mexico where a landscape is evoked in a tenate in ixcatèque, their vernacular language in the process of extinction, and a pottery project with a potter from the Rif in Morocco, in order to explore in a sensitive way the relationship between the language system and the practice of the craft.
SOLO SHOWS  (SELECTION)
2022
SLOW WATER, galerie Jousse Entreprise_Paris (Fr)
SLOW WATER, Gallery MendesWoodDM_Bruxelles (Be)
SERGE, We Do Not Work Alone + Villa Noailles Hyères, Design Parade_Toulon (Fr)
2021
SLOW WATER, Incheon Art Platform_Incheon (Kr)
2020
DONG DONG DARI GORI, award of the Korea Artist Prize, MMCA National Museum_Séoul (Kr)
WE ARE NOT SYMMETRICAL, La Casa da Cerca Centro de Arte Contemporânea_Almada (Pt)
2019
LE PLUS TÔT C'EST DEUX JOURS MIEUX, La Criée centre d'art contemporain_Rennes (Fr)
CHANTS TOURNÉS, standard/deluxe_Lausanne (Sw)
MACHRUK, appartement 22_Rabat (Mo)
DEPATTURE, Centre d'art La Chapelle Jeanne d'Arc_Thouars (Fr)
2018
DAMASESE, Gallery Hyundai_Séoul
2017
DAMASESE, galerie Jousse Entreprise_Paris
GROUP SHOWS  (SELECTION)
2022
The Simple Acts of Listening, SFX sound festival, West Den Haag_La Haye (Nl)
Frequencies of Tradition, Kadist Foundation_San Francisco (Us)
Transmeare, FRAC Fonds Régional d'Art Contemporain Picardie_Amiens (Fr)
Minimalism-Maximalism-Mechanismmm, Art Sonje Center Séoul (Kr)_Kunsthal Aarhus (Dk)
2021
Histoires d'abstraction Le cauchemar de Greenberg, Fondation d'entreprise Pernod Ricard_Paris
2020
Words at an Exhibition, Busan Biennale_Busan (Kr)
2017
The Other Face of the Moon, ACC Asia Culture Center_Gwangju (Kr)
2016
La Maison Cherche Un Amiral À Louer, MNAC National Museum_Bucharest (Ro)
2014
Burning Down The House, Gwangju Biennale_Gwangju (Kr)
Anti-Narcisse, CRAC Alsace Centre rhénan d'art contemporain_Altkirch (Fr)
2012
Intense Proximité La Triennale, Palais de Tokyo_Paris