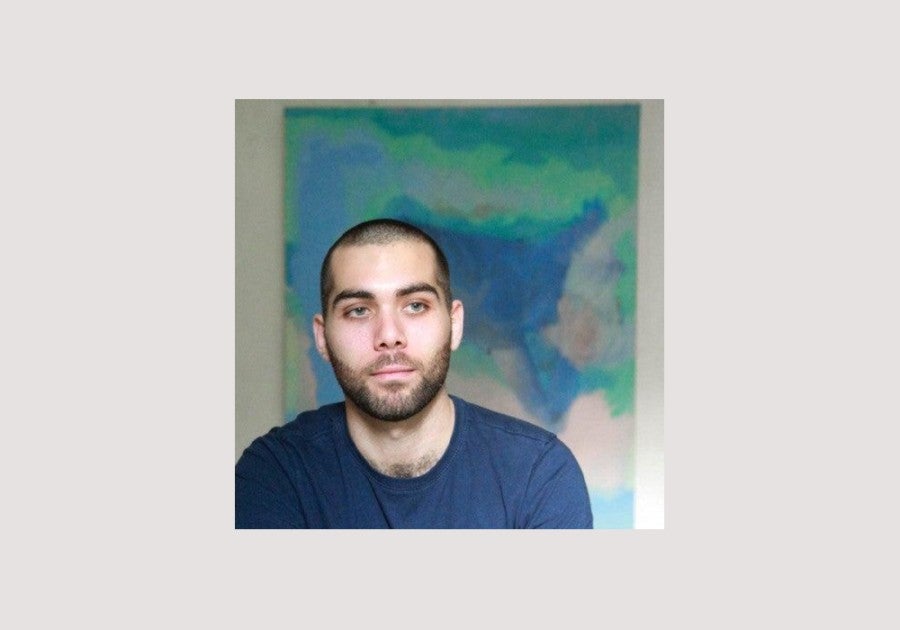 Born in 1992 in Vitry-sur-Seine (France), he lives and works in Paris.
Simon Martin's work is built on the covering and resurgence of details, evoking the contemporary world and intimacy. The light and soft pictorial material seems to be perceived through a filter that attenuates the brightness of the colors so that it does not hurt the sight. It is a painting of the nuance elaborated between the almost nothing and the almost everything, suggestion of images thought and formed from collisions between memory and present, present perceptible through a door, an Ikea furniture or the evocation of a face, indices of a reality assimilated to a mental and physical situation.
He received his master's degree from the École nationale supérieure des Beaux-Arts de Paris in 2017 and studied at the Royal School of Fine Arts in Copenhagen in 2016. He is a Laureate of the 2017 Bertrand de Demandolx-Dedons Portrait Prize, awarded by the Friends of Fine Arts. In 2019, he participated in the Émerige Revelations grant as well as the Antoine Marin Prize, among others. His work has been the subject of a solo exhibition at the Jousse Entreprise gallery.