Vivian Sky Rehberg
Author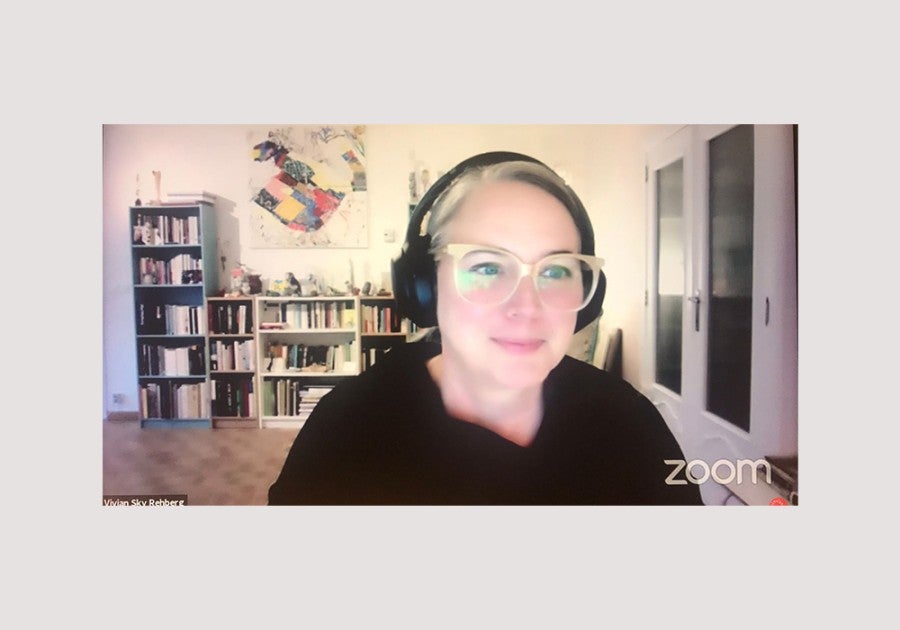 As an art writer, researcher, educator, and former curator, Vivian Sky Rehberg's primary areas of practice have been shaped by lifelong encounters with artists, scholars, and creative practitioners, alongside the interdisciplinary study of modern and contemporary art. VSR has published widely on modern and contemporary art and was a contributing editor and freelance correspondent for frieze magazine between 2006 and 2019. You'll find her work in the archives of existing and defunct magazines and online platforms (including Artforum, Art Agenda, Mousse, A Prior, e-flux criticism and e-flux journal), and between the covers of artist monographs, exhibition catalogues, and anthologies.
VSR was born in Passaic, New Jersey, and educated in the U.S.A (Ph.D., M.A., B.A. in Art History). She has lived in Europe (Paris, Rotterdam, Brussels) for over 25 years. After working in galleries, museums, and publishing in the U.S. and Paris, VSR found her professional niche in art education. She has spent the past two-decades in international higher art education, in combined teaching and leadership roles. She is currently Senior Research Lecturer at the Willem de Kooning Academy-Piet Zwart Institute in Rotterdam. She is an associate of the Rotterdam Arts & Sciences Lab and the Research Centre WdKA, as well as a member of the Promiscuous Care Infrastructures Research Group. VSR has contributed to the visibility of issues in contemporary art and arts education by creating and participating in public programs in art academies, universities, art centers, and museums.
VSR's current research focuses on relationships between art, the psyche, education, and wellbeing. This research not only informs the direction of her writing projects, it drives her investment in her roles and acts as an educator, mentor, colleague, and advocate-at-large for the arts and culture.