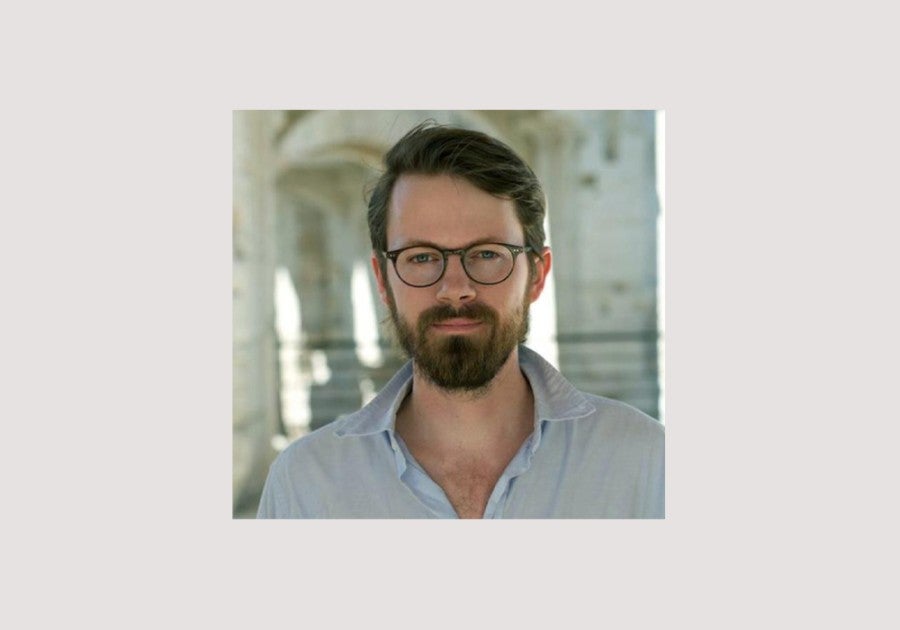 Benoît Maire was born in 1978 in Pessac (France).
Graduating in 2002 with a DEA [Master's] in Philosophy, Paris 1, Panthéon-Sorbonne (Paris, France), in 2003 with a DNSEP [Higher National Diploma of Fine Art] Villa Arson (Nice, France) and a former resident of the Palais de Tokyo in 2005–2006, Benoît Maire undertook studies in Art and Philosophy, a double cursus that he brought together in his artistic practice by seeking to give a sensitive form to theoretical concepts. Using philosophical axioms, historical events and outmoded forms of art history as a starting point, Benoît Maire develops performances, organises discussions and uses objects, paintings, drawings, and videos to create his exhibitions.
 
The artist has been the focus of several solo exhibitions, notably at the Centre d'art contemporain des Tanneries in Amilly (France) in 2020 with In Hawaï and in 2019 at the Musée archéologique Henri Prades in Montpellier (France) with Laicriture. In 2018 the CAPC – Musée d'art contemporain de Bordeaux (France) dedicated a major solo exhibition to him, entitled Thèbes, which was also presented at the Spike Island Art Centre in Bristol (United Kingdom). He created solo exhibitions at the Arsenal in New York (United-States), Cloud Paintings  and George Slays the Dragon at the Bielefelder Kunstverein (Germany) in 2017; in 2014 with Letre at La Verrière – Fondation Hermès in Brussels (Belgium); in 2013, with Spiaggia di menzogne [Lying Beach] at the Fondazione Giuliani in Rome (Italy), Weapon at the David Roberts Art Foundation in London (United Kingdom); or again in 2011, with Soon the Metal between Us Will Turn into Gold at the Kunsthalle in Mulhouse (France), and The Object of Criticism at De Vleeshal in Middelburg (the Netherlands).
 
Benoît Maire won the "1% artistique" associated with the MÉCA (a project overseen by the Nouvelle-Aquitaine Region) and presented Un détail, a half-head of Hermès in bronze that was installed on the external terracing in 2018. In 2010, he won awards from the Fondation d'entreprise Ricard, the CNAP, Image/Mouvement, the Cité Internationale des Arts in 2009, and the DRAC Aquitaine in 2005. In 2021–2022, Benoît Maire is a resident of the Villa Medici – Académie de France in Rome (Italy).
 
Benoît Maire's work is present in public and private collections, such as, in France: the Centre Pompidou, Paris; the FNAC Fonds National d'Art Contemporain, Paris; the FRAC Ile-de-France, Paris; the FRAC Aquitaine, Bordeaux; the FRAC FRAC Franche-Comté, Besançon; the Kadist Art Foundation, Paris; the Artothèque in Pessac; the CAPC Musée, Bordeaux; the MAC/VAL, Vitry-sur-Seine; the Francès Foundation, Senlis; and abroad: the David Roberts Foundation, London, United Kingdom; the Nomas Foundation, Rome, Italy; the Fondazione Giuliani, Rome, Italy; the Vancouver Art Gallery, Vancouver, Canada.