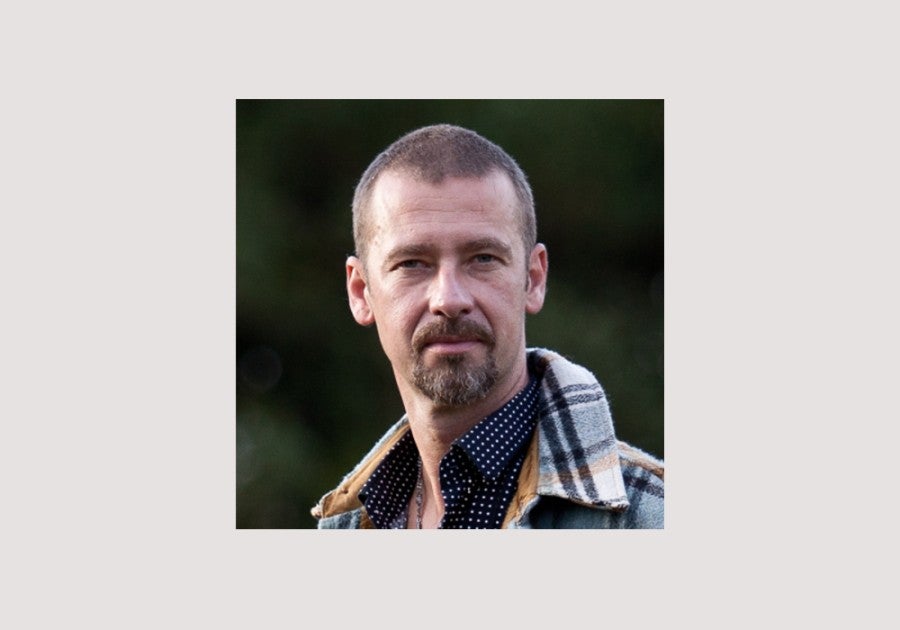 Born in 1968 in Eaubonne. Lives and works in Paris.
Filmmaker and videographer Jean-Charles Hue combines several mediums and disciplines, straddling the boundaries between documentary, photography and cinema. His work mixes installations and short films. Through his films/videos, he immerses himself in communities or groups of people. His films redefine the relationship between documentary and fiction, maintaining doubt as to whether or not the scenes were performed or recorded without any intervention from the director. He has made several films among the Yenish people, where he found his roots, such as Y'a plus d'os (2007), La BM du Seigneur (2010) and Mange tes morts : Tu ne diras point (2014), which won the Prix Jean-Vigo in 2014 and the Prix France Culture Cinéma des étudiants in 2015.
Jean-Charles Hue's work has been shown in solo exhibitions: La Maison Rouge (Paris), me Collectors Room (Berlin), Fondation d'entreprise Ricard (Paris), 40mcube (Rennes), Tallinn Art Hall (Estonia), Espace Croisé (Roubaix), CCC (Tours). His films are regularly screened at international festivals, including the International Film Festival Rotterdam, FIDMarseille – Marseille International Film Festival, Hors Pistes, Centre Georges-Pompidou (Paris), LOOP Video Fair (Barcelona). His feature-length film La BM du Seigneur was an immediate hit with critics and filmgoers and Mange tes morts : Tu ne diras point received high praise when it premiered during the Directors' Fortnight at Cannes in 2015.
SOLO SHOWS (selection)
2015
Jean-Charles Hue, 40mcube, Rennes, France (upcoming)
2014
Jean-Charles Hue – Talk, SAM Art Project, Paris, France
2013
Database (collection du FRAC Poitou-Charentes), Centre d'art expérimental, Angoulême, France
Jean-Charles Hue / UNDERWORLD CINEMA – Talk, Fondation d'Entreprise Ricard, Paris, France
2012
Tijuana Jarretelle le Diable, Galerie Michel Rein, Paris, France
 
GROUP SHOWS (selection)
2015
New Tijuana Mood, ENSAPC Ygrec, Paris, France
Cinéma, Les 2 Scènes, Besançon, France
2014
Tatouage, Médiathèque Jean Falala, Reims, France
Fête du court métrage, le jour le plus court, France
Collection FRAC Ile de France, Suzhou museum, China
2013
GOM program, Accademia di Brera, Milano, Italy
2012
Nominés au prix SAM, Mube : Museio brasileiro de Escultura, Sao Paulo, Brasil
Chessroom, Fondation Kadist, Stockholm, Sweden
Les Nouveaux Mondes et les Anciens – Mouvement 1 : Les nouvelles légendes (cur. Olivier Marboeuf), espace Khiasma, Paris, France
United States of Europe, traveling group show
Epidermiques, Lab Labanque, Béthune, France