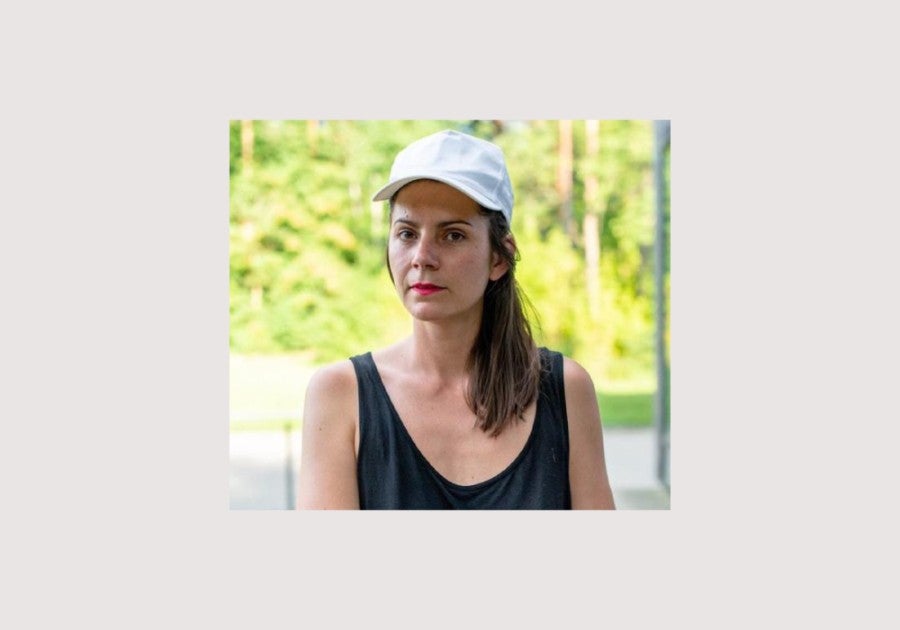 Born in 1982, Julie Béna lives and works between Prague and Paris.
Heir to a childhood spent in a traveling theater and an adolescence as an actress, Julie Béna's reflections are nourished and inspired by theater and literature as well as popular culture. Through a work that mixes performance, sculpture, cinema and installation, Julie Béna summons imagery and everyday concerns that she makes her own through stagings, transforming them into subjects of fictions that are sometimes poetic, romantic or epic.
 
Béna's work has been presented at Fused, San Francisco; Mathew, NYC; Chapter, NYC; Bozar, Brussels; RCA, London; Futura, Prague; the sixth edition of the Biennale de Rennes; and she has had solo exhibitions at the Jeu de Paume; CAPC Musée d'Art Contemporain, Bordeaux; Galerie Joseph Tang; and the Museo Amparo in Puebla, Mexico. She has recently performed at the Centre Pompidou, Paris; M Leuven; ICA London, Independent, Brussels; Fondation Pernod Ricard and Palais de Tokyo, Paris. She is represented by Galerie Joseph Tang, Paris and Polansky, Prague.