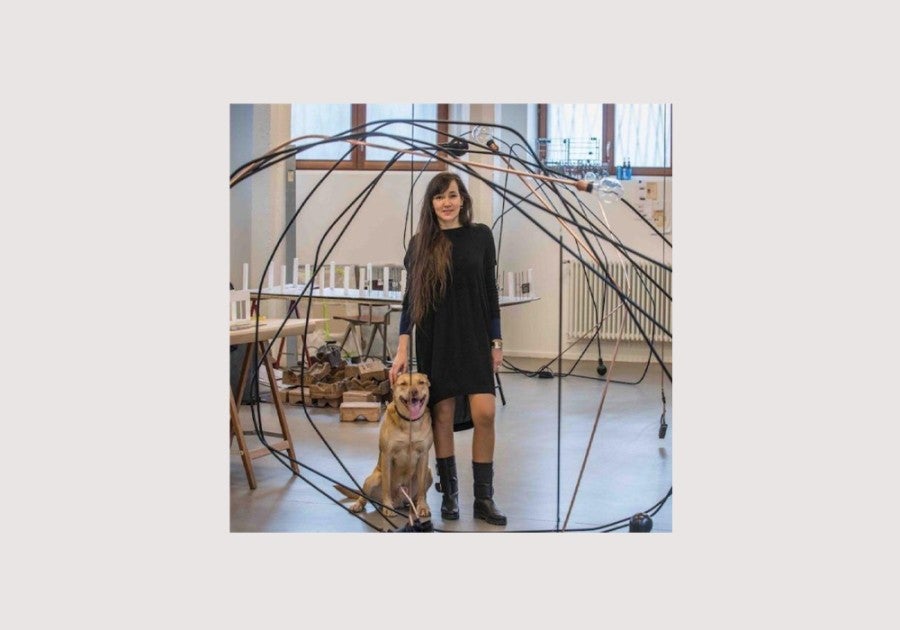 Tatiana Trouvé was born in 1968 in Cosenza, Italy. She lives and works in Paris.
Tatiana Trouvé's drawings, architectural installations, sculptures and objects reenact the spatial and temporal coordinates on the material, the physical as well as the psychic plane. Domestic spaces blend with natural ones; the mineral expands and the living freezes; the inside and the outside become indistinguishable; the two dimensions of drawing combine with the three dimensions of volumes; scales and relations between things are altered… As a result, the orders and laws that define our reality are recomposed within worlds where new coexistences are formulated, where space and time are floating, where our perceptual references are displaced, bringing about an experience of disorientation.
Her work has been shown internationally in collective exhibitions at the Venice Biennale (2003 and 2007), the 29th São Paulo Biennial (2010), Hayward Gallery, London (2010), Fondation Pinault – Punta della Dogana, Venice (2010 and 2019), the Lyon Biennale (2015), the Istanbul Biennial (2017), the Yokohama Triennale (2017), and BIENALSUR, the international contemporary art biennial of South America (2017). Her solo exhibitions include Double Bind at Palais de Tokyo, Paris (2007); 4 Between 2 and 3 at Centre Pompidou, Paris (2008); A Stay Between Enclosure and Space at the Migros Museum, Zurich (2009); South London Gallery (2010). Other shows include Il grande ritratto, an extensive exhibition that borrows its name from Dino Buzzatti's science fiction novel and was conceived as a response to the specific architecture of Kunsthaus Graz (2010). The traveling exhibition I tempo doppi was shown at the Kunstmuseum, Bonn, Museion, Bolzano, and the Nuremberg Kunsthalle (2014). Her first retrospective exhibition, The Longest Echo, took place in 2014 at the Mamco, Geneva. The Sparkle of Absence was the artist's first exhibition in China, organized at the Red Brick Museum, Beijing (2016). In 2015, she was commissioned by the Public Art Fund for Desire Lines, an installation shown at the entrance of Central Park in New York. In 2018, she had two solo shows, Le Numerose Irregolarità at Villa Medici (Rome), and The Great Atlas of Disorientation at the Petach Tikva Museum of Art (Tel Aviv). That same year, an extensive installation of drawings from the Collection Pinault was shown at the Musée des Beaux-Arts, Rennes.  In November 2019, she presented a solo exhibition at Gagosian Gallery, Los Angeles.
She was the recipient of the Rosa Schapire Art Prize (2019), the Acacia Prize (Italy, 2014), the Marcel Duchamp Prize (2007), and the Fondation d'entreprise Ricard Prize (2001).