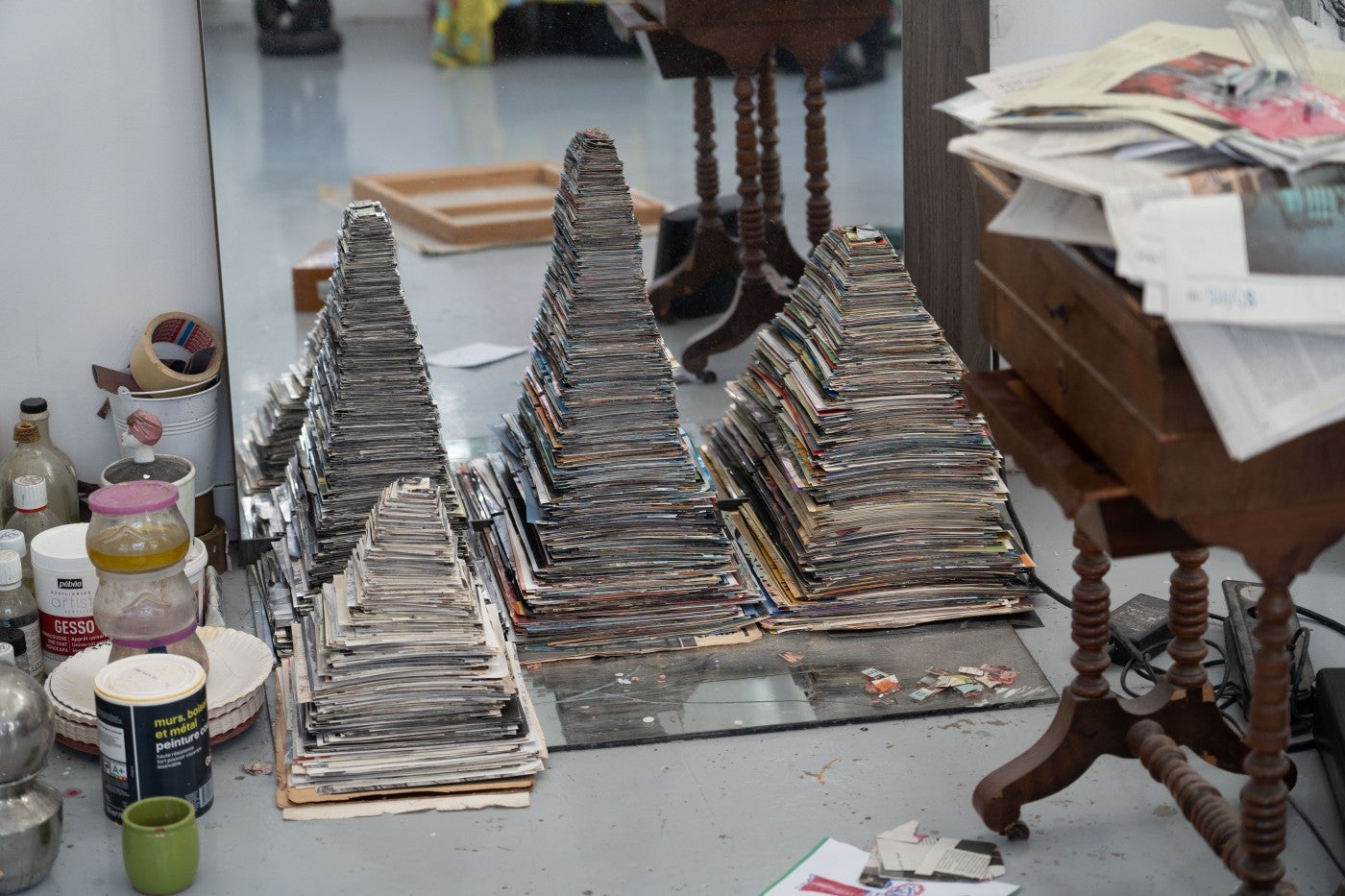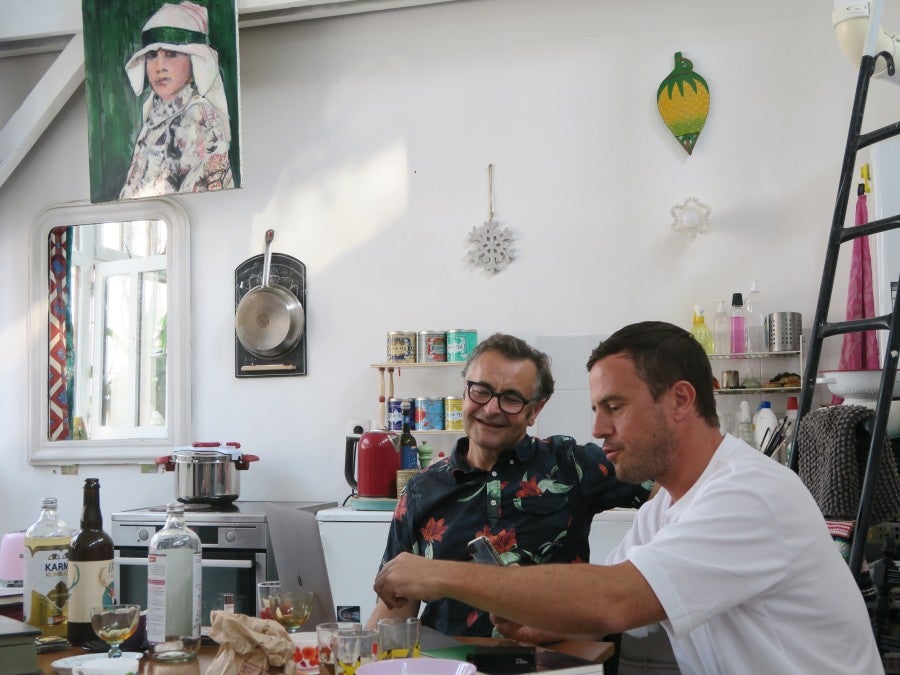 Jean-Luc Blanc and Stephan Steiner, July 2022.
Translated from French by Patrick Haour
Published in December 2022
Turpentine is a zine co-published by Jean-Luc Blanc, Mimosa Echard and Jonathan Martin. www.turpentinemagazine.net
The use of the parataxis as an interpretative framework for Jean-Luc Blanc's work was inspired by the essay by artist and writer Angus Cook about the artist Kai Althoff in Souffleuse der Isolation, Zürich, JRP Ringier, 2013.
Madeleine Akrich, Michel Callon and Bruno Latour (ed.), Sociologie de la traduction : textes fondateurs, Paris, Presses de l'Ecole des Mines, 2006.
David Joselit, After Art, Princeton, Princeton University Press, 2013, p. 52.
Judicaël Lavrador, « Le Syndrome de Bonnard : l'art de ne jamais achever une œuvre », in Beaux Arts Magazine, n. 388, October 2016, pp. 104-109.
Quotes by Jean-Luc Blanc collected during our encounters.
Taken from a non-existent science fiction film written by the author. The character of Zed refers to the protagonist of the film (and novel) Zardoz (John Boorman, 1974), one of Jean-Luc Blanc's favourite movies. The artist incidentally re-used an image of Zardoz in a mural painting exhibited at the Busan Biennale in 2018.
Snow Crash, Neal Stephenson, Bantam Books, 1992.
David Joselit, After Art, 2013, Princeton, Princeton University Press, 2013, p.58.
Ibid.
CRASH Magazine issue 90, 2019. Interview of Jean-Luc Blanc by Lise Guéhenneux.
David Joselit "Reassembling Painting", in: Manuela Ammer, Achim Hochdörfer, and David Joselit, Painting 2.0 – Expression in the information Age, Munich, Prestel Verlag, 2016, p.173.
Jean-Luc Nancy, Le regard du portrait, Paris, Éditions Galilée, 2000, p. 18.
Charles Sanders Pierce, What is a Sign?, 1894 https://www.marxists.org/reference/subject/philosophy/works/us/peirce1.htm
Jonathan Crary, Suspensions of Perception - Attention, Spectacle and Modern Culture, Cambridge, MIT Press, 2001, pp. 281-358.
Jean-Luc Nancy, Le regard du portrait, Paris, Éditions Galilée, 2000, p. 1.
https://www.universalis.fr/encyclopedie/persona/
Yves-Alain Bois, Painting as a Model, Cambridge, MIT Press, 1993.
Interview of Mary Robison by Maureen Murray in
BOMB Magazine
, 2001. 
https://bombmagazine.org/articles/mary-robison/
 : MM: But initially, how did you feel about being categorised as a Minimalist? MR: I detested it. Subtractionist, I preferred. That at least implied a little effort. Minimalists sounded like we had tiny vocabularies and few ways to use the few words we knew. I thought the term was demeaning; reductive, clouded, misleading, lazily borrowed from painting and that it should have been put back where it belonged.
Alexis Vaillant, OPERA ROCK - Jean-Luc Blanc, Berlin, Sternberg Press, 2009.
As told by Jean-Luc Blanc during our encounters.