JESUISDESOLEEJENAIPASCOMPRIS. A reflection on truth in Sylvie Fanchon's painting.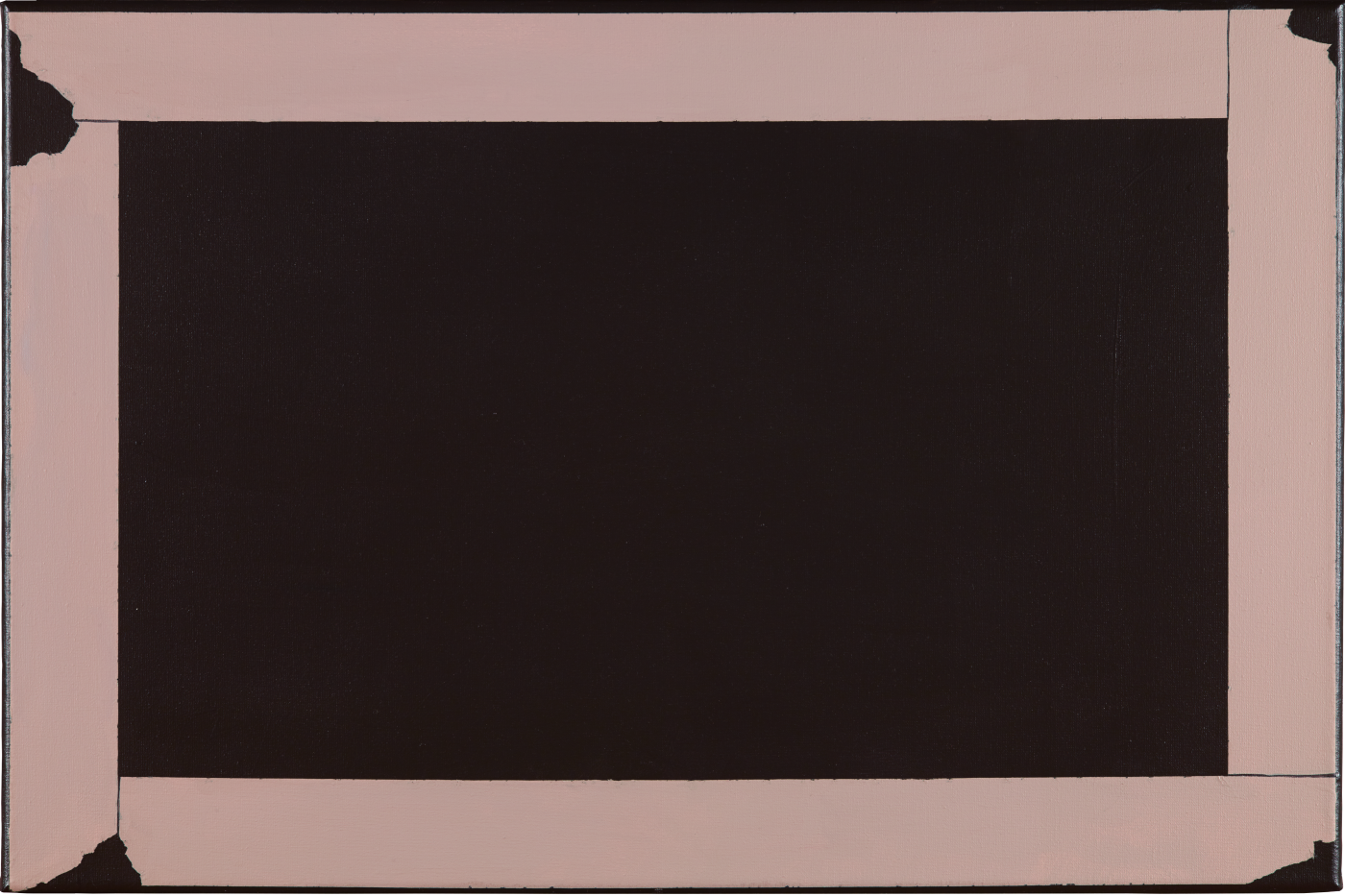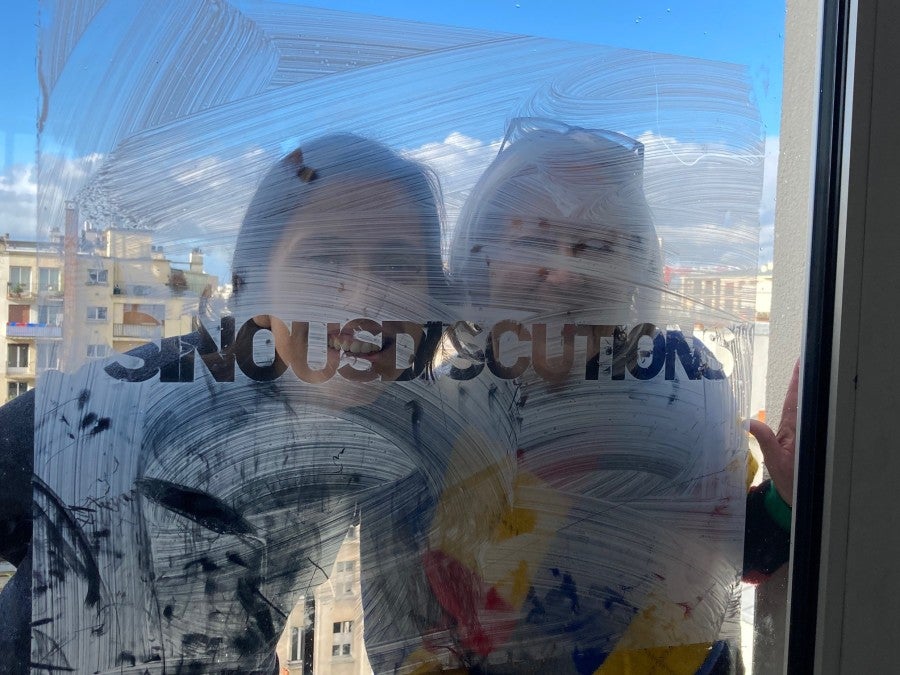 Helena Chávez Mac Gregor and Sylvie Fanchon, Paris, November 2022.
Translated from Spanish by Ana Andrade - Please contact us to request the original essay in Spanish
Published in May 2023
Sylvie Fanchon, Cortana (jesuisdésolée), 130 x 197 cm, acrylic on canvas, 2018. Translates to: IMSORRYIDIDNTUNDERSTAND
Sylvie Fanchon, Untitled (The Strange Woman), 2022, wall mural, 60 x 80 cm and Sylvie Fanchon, The Strange Woman, 2013, acrylic on canvas, 60 x 80 cm.
IMSORRYIDIDNTHEARANYTHING
Sylvie Fanchon, BONJOURSINOUSDISCUTIONS, 2021. Blanc de Meudon (crushed chalk) on windows, 440 x 221 cm, installation at Bétonsalon (March 2021 to March 2023).
Sylvie Fanchon, SAGESFEMMES, 2017. Mural, acrylic paint, dimensions variable (height = ⅕ of length). Unique work. Reinstalled following the work's protocol for A mains nues, exhibition of the collection at MAC VAL, Vitry-sur-Seine, 2022.
Sylvie Fanchon, Sans titre (Caractères), 2009. Acrylic on canvas, 114 x 196 cm.
Jacques Derrida, La verdad en pintura, Buenos Aires, Paídos, 2001, p. 19. In English edition: Jacques Derrida, The Truth in Painting, Chicago, The University of Chicago Press, 1987, p. 5.
This idea follows Francis Bacon's approach to game and the artist's relationship with painting: "You see, all art has now become completely a game by which man distracts himself; and you may say it has always been like that, but now it's entirely a game. And I think that that is the way things have changed, and what is fascinating now is that it's going to become much more difficult for the artist, because he must really deepen the game to be any good at all." David Sylvester, La brutalidad de los hechos: entrevistas con Francis Bacon (Polígrafa, Barcelone, 2009).
One of the most important aesthetic-political strategies in Latin America that demands the safe return of those who have disappeared in the last 40 years is graphically related to the use of silhouettes. This action has as its matrix what has been designated as the 'Siluetazo': "Three visual artists: Rodolfo Aguerreberry, Julio Flores and Guillermo Kexel, devised the action and brought the proposal to the Mothers and Grandmothers of Plaza de Mayo, in Buenos Aires, as well as to different social and human rights organizations. A few months before the end of the military regime, on September 21, 1983, within the framework of the III Resistance March, the organizers improvised an open-air workshop and, using stencils, began to outline human silhouettes on paper, which they then pasted vertically on the walls of the surrounding buildings, on top of other existing posters, on trees, etc. Following this gesture, the public's appropriation was immediate. Hundreds of demonstrators provided other materials for making silhouettes, "putting up their bodies" to be outlined, adding them to those already put up by the organizers." Florencia Battiti, El Siluetzo at: https://muac.unam.mx/exposicion/el-siluetazo
Sylvie Fanchon, Sylvie Fanchon (Gratitude, Beaux-Arts de Paris éditions, Paris, 2020), p. 53. Our translation from: "J'introduis une dialectique à l'aide de figures futiles, caricaturales, issues du monde des images. C'est une 'mise en garde', une façon de dire 'restons vigilants' face à la puissance de séduction de la peinture."
Sylvie Fanchon, Cortana (jemappellecortana) and Cortana (quepuisjefairepourvous), both 50 x 70 cm, acrylic on canvas, 2018. Translates to: MYNAMEISCORTANA/WHATCANIDOFORYOU
TOHELPYOUREMEMBER / WHATISIMPORTANT / IMSORRYIDIDNTHEARANYTHING / IMSORRYCONNECTIONFAILED / WHATIFWECHATTED / TELLMEWHATINEEDTOKNOWTOPROTECTYOURPRIVATELIFE
Sylvie Fanchon, title unknown (THESHOWMUSTGOON), 2022, pencil on paper.
 Sylvie Fanchon, Keep Your Spirits Up, 2023, acrylic on canvas, 40 x 50 cm.