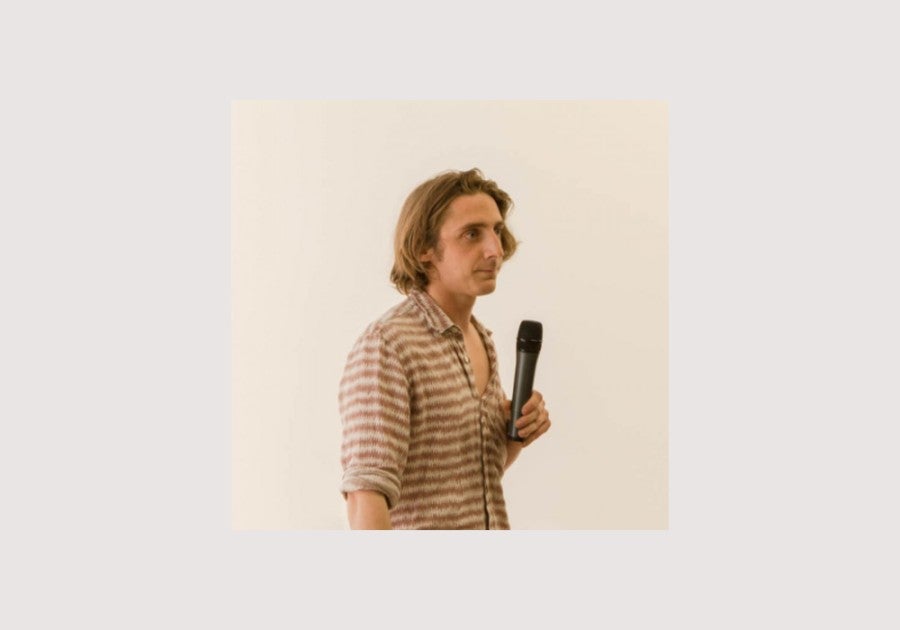 Camille Blatrix was born in 1984, he lives and work in Paris. He graduated from the Ecole des Beaux-Arts of Paris (ENSBA) in 2011. Camille Blatrix is represented by Balice Hertling gallery.
Camille Blatrix's sculptures, which he refers to as "emotional objects", move tenuously between more affective and descriptive tenors. They are constructed with both a highly technical precision while being subverted my more instinctive intrusions, as if an exaggeratedly industrial workmanship had been invented to cover for a vast underlying register of emotional intensity. His works, most often in wood, resin, and aluminum, are assembled and processed by way of advanced machinery and technical processes such as 3D modelling and wood marquetry.
Blatrix (b. 1984, France) lives and works in Paris. He has had solo shows at the Centre d'Art Contemporain du Synagogue de Delme (Delme, France, 2021), Kunsthalle Basel (Basel, Switzerland, 2020), Lafayette Anticipations (Paris, France, 2019), and at the CCA Wattis Institute for Contemporary Art (San Francisco, USA, 2016); his work has also appeared in group shows at the Renaissance Society (Chicago, USA, 2021), the Musée d'Art Moderne de Paris (Paris, France, 2019), the Palais de Tokyo (Paris, France, 2018), and Sculpture Center (New York, USA, 2014), among others. His work also was shown in the 2015 Biennale de Lyon. In 2014, he received the Prix Fondation d'entreprise Ricard.
SOLO SHOWS
2022
Rotten to the Core, Ordet, Milan, Italy
The Goat + Everyone We Know, Balice Hertling, Paris, France
In the Attic, Balice Hertling x The Intermission, Athens, Greece
2021
Weather Stork Point, La synagogue de Delme, Delme, France
Pop-up, Andrew Kreps Gallery, New York, USA
2020
StandBy Mice Station, Kunsthalle Basel, Basel, Switzerland
2019
Les Barrières de l'Antique, La Verrière Hermès, Brussels, Belgium
Fortune, Lafayette Anticipations, Paris, France
2018
New Day Rising, Taylor Macklin, Zurich, Switzerland
Somewhere Safer, Kunstverein Braunschweig, Braunschweig, Germany
2017
On Your Knees, Balice Hertling, Paris, France
Unview, Bad Reputation, Los Angeles, USA
2016
Horoe, CCA Wattis Institute for Contemporary Arts, San Francisco, USA
French Kiff, Palette Terre, Paris, France
Solo show at Liste Art Fair, Balice Hertling, Paris, France
Paramount Ranch III, Paramount Ranch, Agura Hills, USA
2015
No School, Mostyn, Llandudno, UK
2014
Un ticket pour la suite, Balice Hertling, Paris, France
2013
Victor: il suo cuore vuoto al completo, Gasconade, Milan, Italy