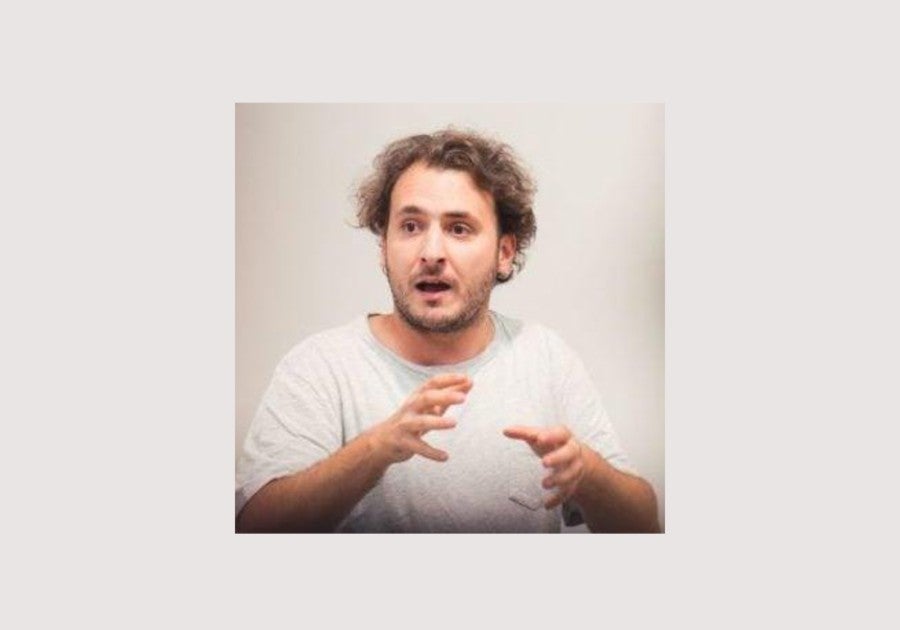 Neïl Beloufa (born in 1985 in Paris, France) is a Franco-Algerian artist.
He was a student at the École Nationale Supérieure des Beaux-Arts and at the École Nationale Supérieure des Arts Décoratifs in Paris; At the California Institute of the Arts, Valencia (USA); At Cooper Union, New York and Fresnoy – National Contemporary Arts Studio, Tourcoing (France).
In 2010, he was nominated for the Fondation d'entreprise Ricard Prize and therefore was part of the group exhibition Monsieur Miroir. Four years later, the Fondation invited him for a solo show, En torrent et second jour (2014). In 2018, he was the curator of the 20th Ricard Prize.
He was nominated for the Prix Marcel Duchamp in 2015, the Artes Mundi (Cardiff, United Kingdom) and Nam June Paik (Essen, Germany) prizes in 2016. He was awarded the Meurice Prize for Contemporary Art 2013, Audi Talent Awards 2011 and the Agnès B. studio Collector Award 2010.
His work has been the subject of monographic exhibitions in France and abroad, notably at the Palais de Tokyo, Paris in 2018 and 2013, atK11, Shanghai, 2016, MoMA, Museum of Modern Art, New York, 2016, Schinkel Pavilion, Berlin, 2015, At the ICA, Institute of Contemporary Arts, London, 2014, at the Hammer Museum, Los Angeles, 2013. Neïl Beloufa also took part in the Biennale of Contemporary Art in Shanghai in 2014, the 55th International Contemporary Art Exhibition of the Venice Biennale, 2013, and the Biennial of Contemporary Art in Lyon in 2013.
He is currently represented by the galleries Kamel Mennour in Paris, Mendes Wood in New York and Sao Paulo, Galleria Zero in Milan and François Ghebaly in Los Angeles. His work is present in numerous prestigious collections including the collection of theNational Museum of Modern Art, Centre Pompidou, Collection Museum of Modern Art, MoMA New York, Sammlung Goetz collection and Julia Stoschek.